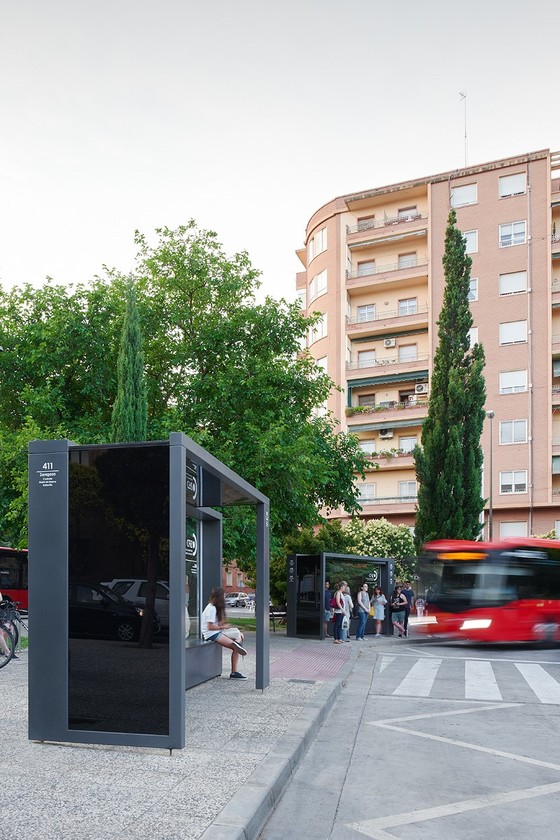 Alstom and CTAZ will develop an innovation project for improving Zaragoza's metropolitan bus network management
Press releases and news
29 Oct 2019
Alstom and CTAZ will develop an innovation project for improving Zaragoza's metropolitan bus network management
Press contacts - Corporate
Pioneer test with Mastria, Alstom's multimodal solution 
The objective is to resolve incidents in a real time basis and help to improve route planning and services for passengers.
The innovation project will be based on a fleet of buses that includes 6 different operators and covers 30 municipalities, with a total of 25 lines.
29 October 2019 – CTAZ (Transport Consortium of Zaragoza Area) and Alstom in  Spain are developing a pilot innovation project, based on Alstom's multimodal solution Mastria, to improve metropolitan bus network management. The ultimate objective is to resolve incidents more quickly in a real time basis and help to improve route planning.  The results of the project will be presented at the Smart City Expo World Congress, held in Barcelona from November 19 to 21.
Based on the innovative Mastria technology for urban mobility smart management, the objective of this project undertaken by Alstom and CTAZ is to improve bus service efficiency using Big Data and machine learning tools.
Alstom and CTAZ teams will analyse the bus network schedule and GPS data, including delays, positions, incidents, etc. Thanks to the use of algorithms and smart data analysis (historical and real-time), the analysis will establish a model of automatic incident detection in the bus network of the Zaragoza metropolitan area.
The fleet of buses coordinated by CTAZ on which the innovation project will be based includes 6 different operators and covers 30 municipalities, with a total of 25 lines. The organization of this complex network, which annually transports over 5 million passengers, represents a real challenge, as the different operators have diverse internal management mechanisms. The prototype resulting from this joint research aims to coordinate in real time all the network information and improve incident resolution efficiency thereby, offering an improved service for passengers.
"Thanks to data analytics and collaborative smart tools, the Consortium, will be able to immediately react to any incident in a coordinated way. In addition, we will provide better service to passengers, who will be informed in real time about incidents, disturbances and alternative solutions thanks to Mastria's prediction capabilities", highlights Juan Ortiz, Manager of the Zaragoza Area Transportation Consortium.
"The metropolitan area of Zaragoza is a key reference in smart mobility planning and public passenger transport with a metropolitan, multimodal and integrated scope. The use of new information technologies to improve multi-operator coordination and daily service to passengers in this area, will allow Alstom to improve and develop our innovations related to digital mobility", explains Jaime Borrell, Alstom Business Development Director in Spain.
Mastria is a pioneering multimodal supervision solution addressed to operators and transport Authorities worldwide. Thanks to Mastria, all the actors of mobility in a given city can be linked: bus, tram and metro networks but also taxi, shared cars, bikes and police, etc. This technology objective is to maximise fluidity between all the means of transportation in a city and to orchestrate passenger routes. Thanks to the application of advance data analytics, it can also predict and anticipate possible incidents, in order to improve mobility management within the city.