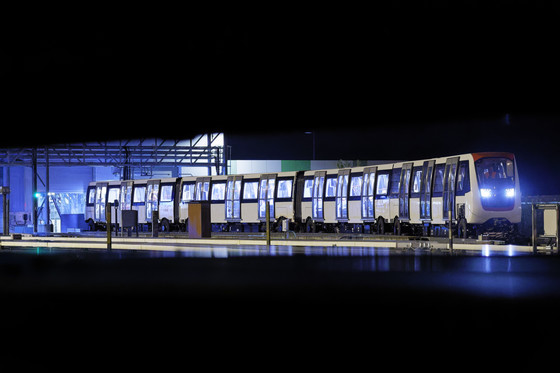 The European Metropolitan Area of Lille and Alstom present the future metro and its 52-metre trains
Press releases and news
14 Nov 2019
The European Metropolitan Area of Lille and Alstom present the future metro and its 52-metre trains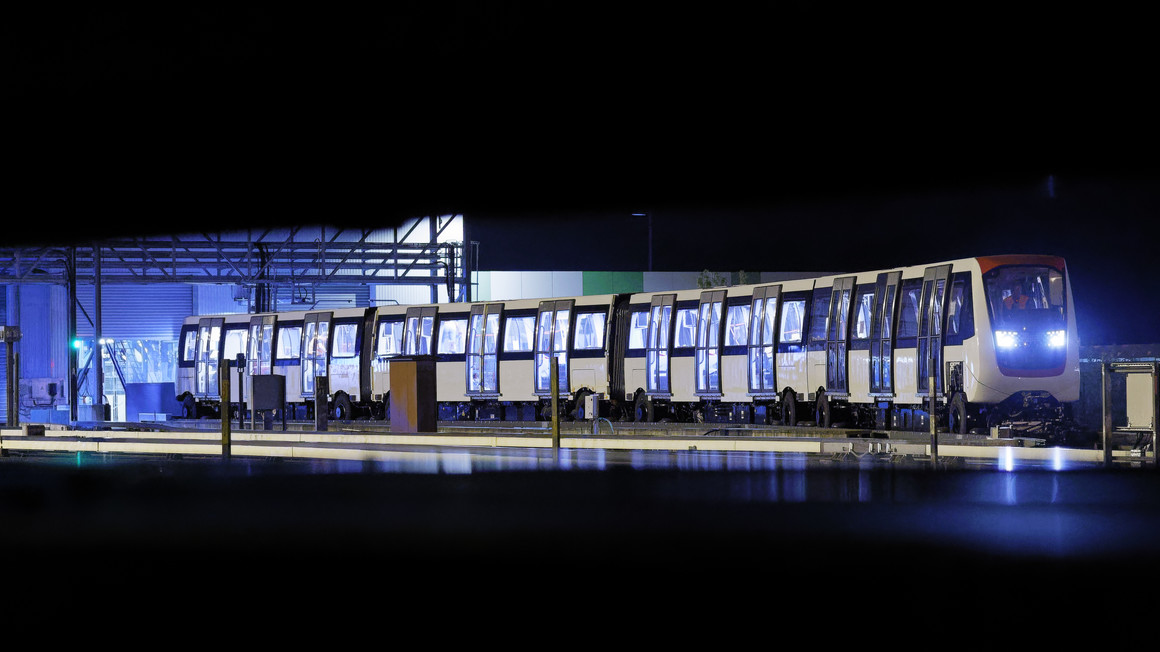 Press contact France - North/North-West
Press contacts - Corporate
On the occasion of the 3rd Assises des Mobilités, the European Metropolitan Area of Lille (MEL) and Alstom presented the future metro. This presentation took place at the heart of the 4-canton metro maintenance workshops in Villeneuve d'Ascq, in the presence of Damien Castelain, President of the MEL, Gilles Fargier, General Manager of Ilévia and Jean-Baptiste Eyméoud, President of Alstom France.
"I am delighted to be able to show today the future metro that all users expect. With the introduction of the new autopilot in 2021 and 52-metre trains in 2023, metropolitan trains will benefit from transport conditions that offer more comfort, fluidity and services. ", says Damien Castelain, President of the European Metropolitan Area of Lille.
"We are delighted that the European Metropolitan Area of Lille has proposed that we join the 3rd Conference on Mobility and Accessibility of the Metropolitan Area to present the future metro and the progress of this ambitious project, which is of major importance for Alstom," said Jean-Baptiste Eyméoud, President of Alstom France.
Based on Alstom's rubber metro solutions, the new 52-metre trains will benefit from greater comfort, enhanced accessibility and more passenger information. A train set will be able to accommodate 405 passengers in a comfort version, thanks to the absence of partitions between the 4 cars and wide inter-circulations. Passenger information will be enhanced by displays and multimedia screens. Areas will be dedicated to people with reduced mobility and an integrated video protection system will contribute to the safety of passengers on board the trains and on the platforms. Environmentally friendly, the new metro trains are equipped with high-performance traction equipment for improved energy efficiency. The Alstom solution proposed to MEL will reduce energy consumption by 20%.
The trains will be equipped with Urbalis Fluence, which first worldwide application is for the European Metropolis of Lille. It is an ultra-innovative autopilot system that will provide better performance with lower operating costs, as well as optimised traffic management and travel time.
On this project for the MEL, Alstom is mobilising many local partners. For the manufacture of the new 52-metre trains, Alstom purchases 40% of the subsystems in France, about 45% of which go to local players in the Hauts de France.
Six of Alstom's thirteen sites in France are involved in the development and construction of Urbalis Fluence, new 52-metre trains and the renovation of the VAL208s on MEL line 1: in Lille with a dedicated platform for project management, in Valenciennes for the modernisation of the VAL208 and the design, interior layout, manufacture, assembly, testing and validation of the new trainset, in Ornans for the engines, in Le Creusot for the bogies, in Saint-Ouen for the automation and development of Urbalis Fluence and in Villeurbanne for embedded computing and passenger information. On a daily basis, approximately 300 Alstom employees are involved in this project.