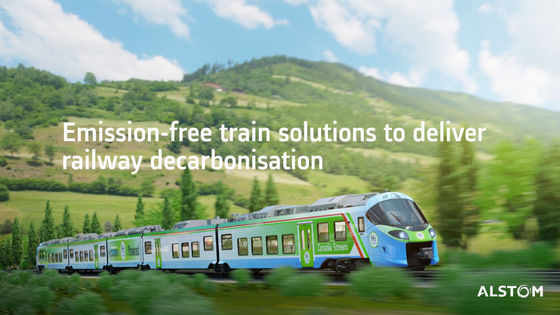 Emission-free train solutions to deliver railway decarbonisation
Over the last 3 years, we have received orders for both battery and hydrogen powered regional trains in Germany, Italy and France. Offering both hydrogen and battery is an important milestone for Alstom, as it further cements central role in the emission-free mobility market. We spoke with Brahim Soua, VP Regional Rolling Stock platform on our latest milestones and to find out what the next steps for Alstom's emission-free mobility solutions are.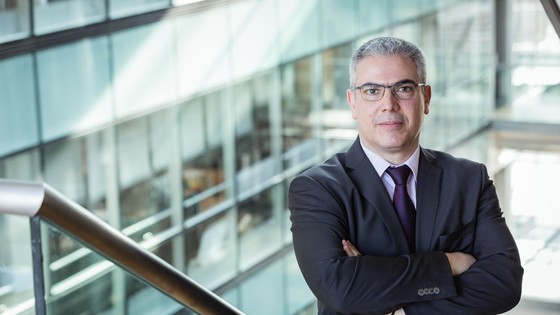 Brahim Soua holds a PhD from the Ecole Nationale des Ponts et Chaussés and a degree from Ecole Nationale Superieure des Arts et Metiers. Passionate about excellence in each and every strategic project he is involved in, Brahim has held various positions within his 23 years career within Alstom. 
When he is not involved in beating records and developing new solutions, he enjoys long walks in Montmartre and a good night out at the theater.
Connect with Brahim on LinkedIn.
What are the steps for Alstom towards emission-free solutions?
Our strategy to focus on emission-free mobility solutions stretches back to 2014 and is definitely bearing fruit in Europe today. Our recent regional train orders in Germany, Italy and France for both battery and hydrogen technologies confirm our leading position in the sustainable mobility market. At the same time, we continue to bring our Coradia iLint to different countries: it has been successfully tested in Germany, Austria, The Netherlands, Sweden, France and Poland. This demonstrates that Alstom's hydrogen technology is fully adaptable to different countries, ready to answer the growing demand for green transportation.
What is Alstom's experience in using hydrogen and battery?
We are very proud to be pioneers in the green mobility field with our regional emission free trains. Alstom has two pre-serial Coradia iLint trains, and with more than 200,000 km of cumulative mileage, the iLint is already qualified in Germany and Austria. The experience we gained in these two European countries enables us to offer an optimised, full hydrogen system that includes rolling stock, maintenance and hydrogen supply with an external partner. In total, Alstom currently has four contracts for hydrogen fuel cell powered regional trains. Two are in Germany, the first for 14 Coradia iLint trains in the region of Lower Saxony, and the second is for 27 Coradia iLint trains in the Frankfurt metropolitan area. The third contract comes from Italy where we are building 6 Coradia Stream hydrogen trains in the region of Lombardy - with the option for 8 more, while the fourth is in France for 12 Coradia Polyvalent hydrogen trains shared across four different French regions.
Speaking about battery solutions, we should remember that our hydrogen-powered trains use batteries as part of their traction system and we have already earned a great deal of experience in this area with our Coradia iLint trains. We have tailored the Coradia range to operate with all available emission-free power systems, from electric to battery-electric and hydrogen fuel cells. Our hydrogen regional trains are powered by fuel cells and offer a performance comparable or higher than to a diesel train while emitting nothing but water. It should be reminded that our hydrogen-powered trains are using batteries as part of the traction system. Other examples include the Citadis tramway in Nice, France or the Prima H3 locomotive.
What factors are considered when choosing between hydrogen and battery?
We analyse many parameters, such as operational requirements, existing infrastructure and topography, level of electrification, density of the line's traffic, level of needed investments and, finally, fleet size. Generally speaking, battery solutions are more suitable for short and medium length of non-electrified sections, while hydrogen solutions are best to use when range is key.
But it is important to keep in mind that these two solutions are complementary, with each of them answering different needs. However, Alstom is experienced in both areas, and we are very well prepared to guide our customers through the decision making process and help identify the right green solution for them.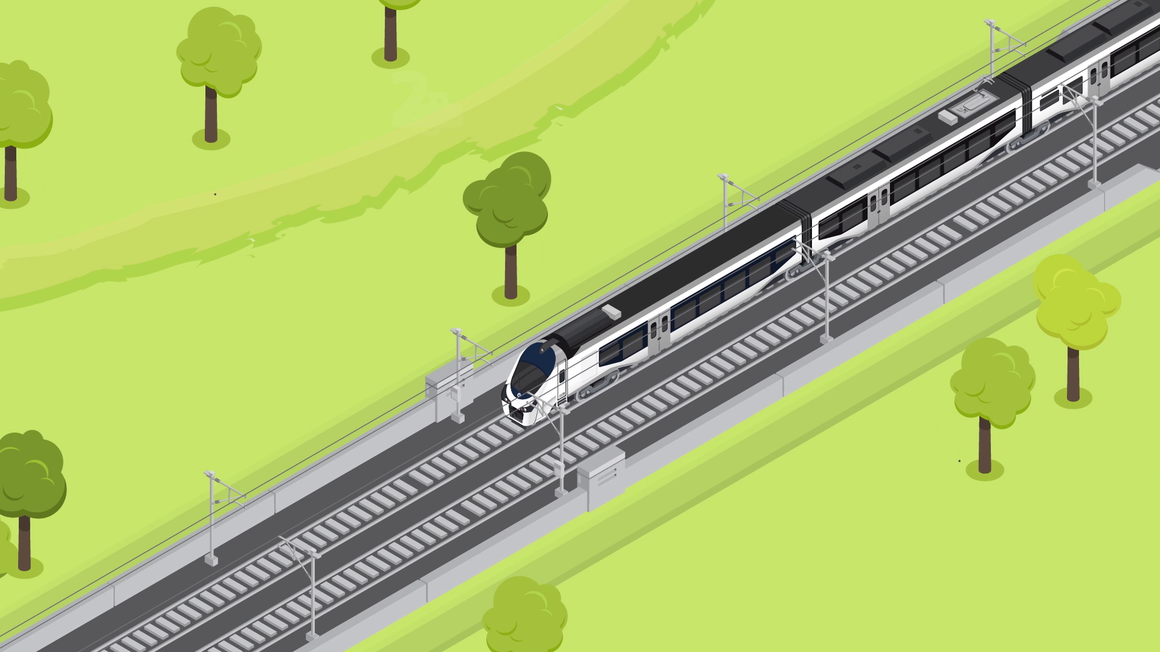 Alstom Coradia Polyvalent: new green solutions
What challenges do green solutions face today?
Whenever a green solution is introduced, the full system, not only rolling stock, must be optimised. In terms of hydrogen infrastructure, we are talking about fueling stations and distribution points. Battery solutions, on the other hand, may require charging stations as well as additional electrification that whill have an important impact on cost and on its economic efficiency.
In case of hydrogen technology, in order to make the investment into fueling infrastructure more economical, the systems can be shared with other forms of hydrogen transport using like buses, trucks and cars, which is called "sector coupling". When investing into hydrogen mobility, it is also important to gain political support as well as partners to form a united ecosystem.
For the battery technology, we have to tackle the distance limitations. While a hydrogen train can cover 1000 km without refueling, a battery train's range is more limited. The new battery technology that we are currently developing can increase distances to over 120 km. However, these numbers are far from being final, as we are constantly learning more and making improvements in this aspect.
What are Alstom's current objectives regarding the green range of solutions?
We would like to accompany our clients in phasing out diesel powered rail by 2040 and many major companies have already pledged to become fully emission-free in this timeframe. Able to offer the complete range of green-traction solutions, Alstom is already ideally positioned to facilitate this shift. Moreover, Alstom has enhanced its expertise in hydrogen with the acquisition of Helion Hydrogen Power, enabling us to continue developing our green traction solutions and propose optimal solutions for each customer and each specific case.
In parallel, we are working on improving the environmental impact of Alstom trains that are still using diesel by minimising their CO2 emissions. This can be achieved by using hybrid powerpacks that combine battery and diesel and we are currently exploring and evaluating other options.