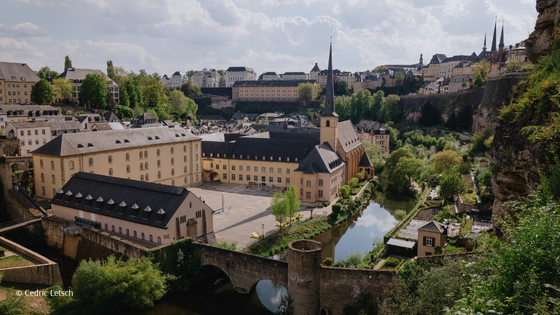 Increasing Luxemburg's rail capacity with automation
The tiny nation of Luxemburg is a shining example of how rail automation is helping cities and countries respond to growing passenger numbers and delays on regional networks.
In the summer of 2018, the small nation of Luxemburg announced its giant plan to invest up to four billion euro into improving its rail infrastructure. In a nation of just over 600,000 habitants, that could account for as much as 6,600 euro spent for every man, woman and child in the nation. But the advantages will be well worth it.
Small country. Big plans
The numbers show that Luxemburg's newest rail investments are the right move. Although it's a small nation, Luxemburg has the largest population growth in all of Europe. Growing at around 1.6% - 2% annually and with nearly 200,000 cross border employees arriving in Luxemburg each Monday morning, these numbers add up to a rail system that's truly feeling the squeeze. According to Luxembourg's National Railways (CFL), more than half of rail service delays were caused by an overstretched infrastructure and another 37% due to the related ripple effect across the railway network.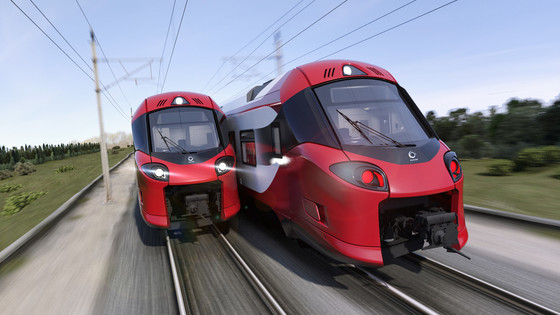 Luxemburg set out to improve its public transport
In response, Luxemburg set out to improve its public transport by adding new, more direct lines like between Luxemburg City and Bettembourg in the south and also doubling the track between Luxemburg central station and Saweiler-Contern, which connects the nation to the nearby German city of Trier.
But CFL knew that track won't solve all its challenges, that's why in 2018, they announced a 360 million euro deal to buy 34 of our high-capacity double-deck Coradia regional trains. This new fleet would also be technically interoperable, enabling the trains to run in neighbouring Belgium and France as well. New rolling stock and tracks were just the first step in meeting CFL's goals.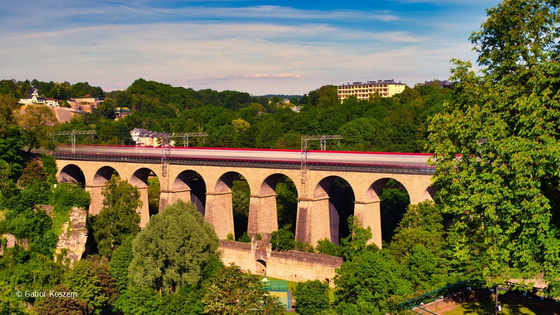 Luxembourg's National Railways' goals:
Increase the attractiveness of public transport

Increase in the quality of the services offered

Increase in capacity, both in the network and in the rolling stock used

More punctuality, thanks to the separation of the different lines

Avoid delays due to possible disturbances on the most saturated sections, switching from one line to another in the event of their crossing

Dedicate specific channels per line

Improved reliability
>50%
of rail service delays were caused by an overstretched infrastructure
34
high-capacity double-deck Coradia regional trains
600,000
habitants in Luxemburg
Automating the way forward
However, managing all this new track and trains presents a challenge of its own. Tracks can typically only handle a certain level of additional service before the additional capacity itself becomes a source of delays, compounding the issue they were meant to alleviate. That's why in 2021, CFL again came to the rail control experts at Alstom to see if automation could be the cure to preventing future bottlenecks in their growing network.
The result was another landmark agreement – a first of its kind for Europe. CFL chose to automate its fleet of 34 Coradia Stream trains and bring them up to Grade of Automation Level Two (GoA2). Once trains begin operation with this solution, it will be the first time in Europe that a regional fleet will be equipped with this level of automation - and the automation is sure to bring benefits for Luxemburg's growing population and business commuters.
The approach taken was to rely on a fundamental level of compatibility created by European Train Control System. Known as ETCS, this standardised signalling and control component of the European Rail Traffic Management System offers the basis upon which Automatic Train Operation technology can be laid. Automatic Train Operation is a suite of technologies used to help automate train operation. The greater level of automation, the greater the number of tasks the system can handle.
Automatic Train Operation
Automated mobility enables operators like CFL to leverage the power of technology to go beyond what human minds and bodies can achieve. Backed up by intelligent sensors, strong algorithms and master high traffic volume and more passengers, CFL's GoA2-equipped fleet will be more efficient and more reliable than ever without requiring additional costly infrastructure investments.
Grade of Automation Level 2

 

 

Driver:
Opening closing doors
Taking over control in case of disruption

Shared:
Starting and operating train
 

Automated train operation system:
Driving and stopping