TDA, Alstom and UniKL pioneer cutting-edge digital learning programme through Industrial Collaboration Program to ready Malaysia's rail engineers
Press releases and news
28 Mar 2022
TDA, Alstom and UniKL pioneer cutting-edge digital learning programme through Industrial Collaboration Program to ready Malaysia's rail engineers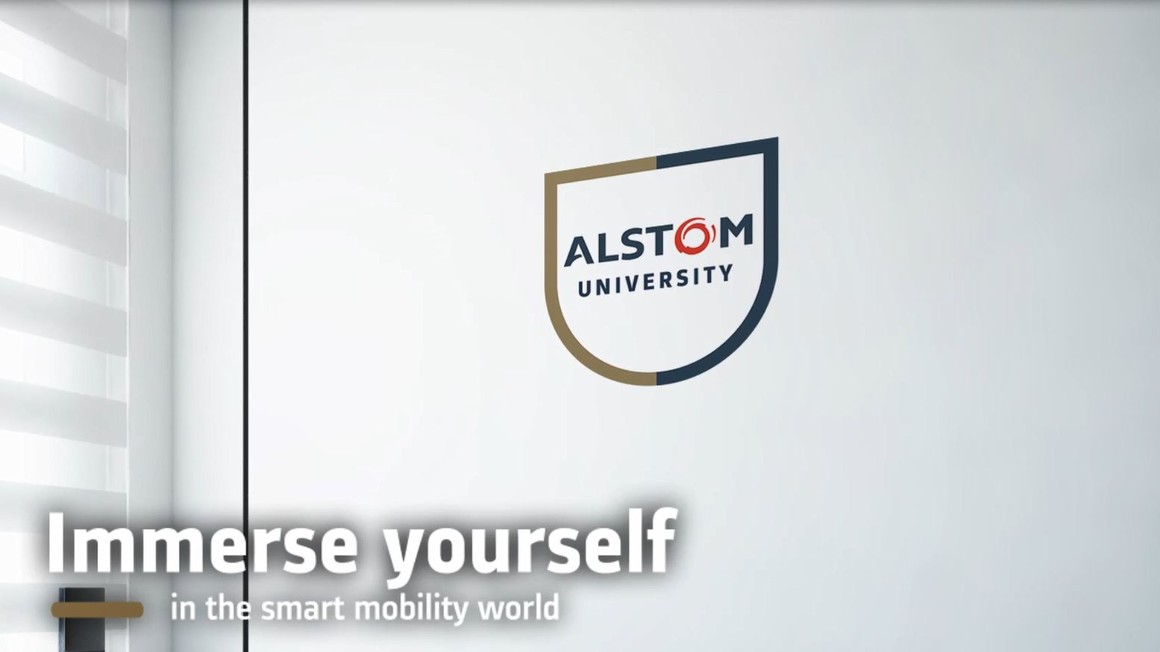 Technology Depository Agency (TDA) together with Alstom, global leader in smart and sustainable mobility, and Universiti Kuala Lumpur (UniKL), have launched the Alstom University Digital Learning Programme, a cutting-edge curriculum in the era of digitalisation for railway technologies here in UniKL, Kuala Lumpur Campus. The launch of the programme, as a result of the collaboration between Alstom and UniKL, through the Industrial Collaboration Program (ICP) under the execution of ongoing project of Kuala Lumpur Additional Vehicle 27 (KLAV-27) project, was witnessed today by Yang Berhormat Dato' Indera Mohd Shahar Abdullah, Deputy Minister Finance I.
The collaboration will see Alstom's corporate university, Alstom University, and UniKL Asia Rail Centre piloting a new digital learning programme that will provide the latter's engineering undergraduates with a means to hone their railway skills while pursuing a degree – the first-of-its-kind in Malaysia. This is made possible through Alstom's partnership with the TDA leveraging on ICP that provides platform and framework to promote global strategic partnership and technology transfer among others.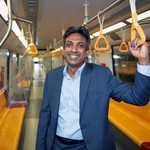 Designed for budding engineering professionals within the local rail industry, the 12 to 14-week Alstom University Digital Learning Programme draws on Alstom's industry expertise and UniKL Asia Rail Centre's applied learning approach to equip them with relevant knowledge and practical skillsets in rail technology, design, operations and maintenance, as well as soft skills in the workplace. The students will be able to acquire competencies from renowned industry experts via a highly interactive and engaging digital platform, leveraging virtual reality, the metaverse and video learning. They will also be assessed based on their displayed competencies.
As part of its efforts to forge greater resilience and build up an industry-ready engineering pipeline for Malaysia's rail sector, Alstom has inked a Memorandum of Understanding (MOU) with UniKL, which provides the avenue for continuous collaboration to achieve greater alignment between academic achievement and applied learning. This comes as the Government, as outlined in its 12th Malaysia Plan 2021 – 2025, is prioritising the growth of public transport ridership, and critical to that development is creating a skilled and resilient workforce that will help drive sustained growth in the post-pandemic economy.
Yang Berhormat Dato' Indera Mohd Shahar Abdullah in his officiating speech reiterated Ministry of Finance Malaysia (MOF) support in ensuring the implementation of ICP to the Government Procurement brings value-add among others in accelerating digital technology adoption in education, training and business towards greater productivity.
1st
rail digital learning programme of this kind in Malaysia
12 to 14
week Alstom University Digital Learning Programme
12th
Malaysia Plan 2021 – 2025, is prioritising the growth of public transport ridership
Dr. Sharoul Jambari, Chief Executive Officer of TDA, said: "I applaud the execution of the Alstom University Digital Learning Programme and emphasise our commitment to ensure the ICP generated from Government Procurement will create the value-add necessary to enhance the competency of not only local talents but also strengthen the collaboration between top global industry players and leading railway engineering institutions such as UniKL. The collaboration with Alstom, which ranks top tier in global railway and transportation sector, is made possible through the ICP platform."
Jayaram Naidu, Alstom's Managing Director for Singapore and Malaysia, and Vice President, Services for Asia Pacific, said: "As the largest supplier of light metro rolling stock and metro signalling systems in the Malaysian railway industry, we have the best know-how and experience within the mobility sector. We are very excited to be embarking on this MOU, including a digital learning programme, with UniKL to share this knowledge with young engineering talents. We look forward to collaborating with more industry partners, to continue to nurture and develop a strong pipeline of local talents with deep technical rail expertise and cross-functional capabilities."
"This cooperation will enable UniKL to be one of the main contributors to the transformation of the country's transport landscape and ecosystem which is one of the main focuses of the government agenda. This is in line with the Government's intention to strengthen the national economy through the development of highly skilled human capital in strategic industries such as aerospace, maritime and rail," said YBhg. Prof. Emeritus Datuk Dr. Sukiman Bin Sarmani, Chairman Universiti Kuala Lumpur.