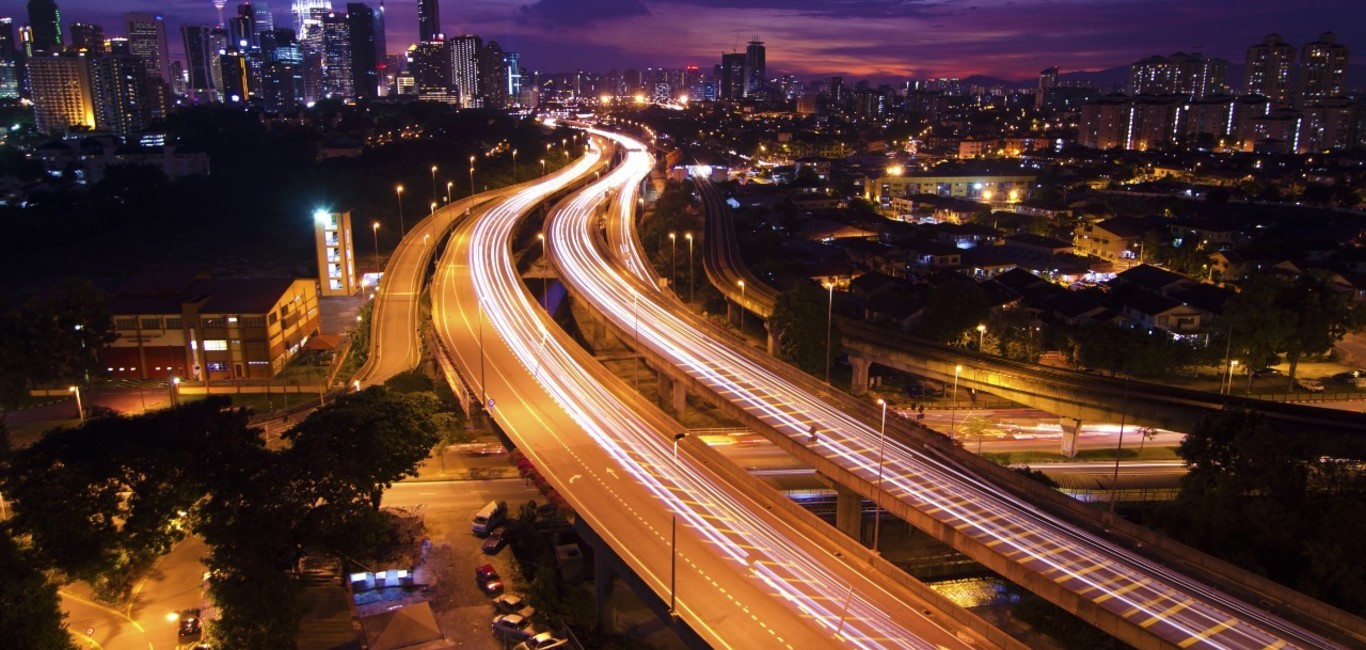 Contact Alstom in Malaysia
Level 25, Axiata Tower
No. 9, Jalan Stesen Sentral 5
Kuala Lumpur Sentral
Kuala Lumpur 50470 – Malaysia
+60 3 2276 4756
Moving Malaysia for over 20 years
Present in Malaysia for over 20 years, Alstom takes pride in creating liveable space through the delivery of smart and efficient mobility solutions covering urban and airport systems to signalling. The Group's presence began on the Kuala Lumpur Sri Petaling and Ampang Lines – the country's first turnkey project in 1992. Since then, our mobility portfolio has expanded to include the Kuala Lumpur International Airport and Kelana Jaya LRT Line to support the 1998 Commonwealth Games. 
As a committed long-term partner and to develop the local rail expertise, Alstom continues to invest in production facilities and workforce training within Malaysia. We carry out the final assembly and interior fit-out for the Innovia metro fleet, in delivery for the Kelana Jaya Line, at the Westport facility. Besides offering on-the-job training, we also partner with key industry players in developing local expertise, such as through the Institute of Railway Signal Engineers' licensing of engineers and technicians in Malaysia, supervised by the Technology Depository Agency Berhad.
#1
metro CBTC signalling provider for Malaysia's rail network
374
Innovia vehicles to operate in Kuala Lumpur
Kelana Jaya Line

35 two-car Innovia Metro 200 (ART) and 35 four-car Innovia Mark II ART trains were supplied for Malaysia's first fully-automated and driverless rail system, which has been serving the Klang Valley area since 1998. An additional order of 14 four-car Innovia Metro 300 vehicles was later secured in 2017.

Kuala Lumpur International Airport APM

In 1999, Alstom introduced the Innovia APM 100 technology to one of Southeast Asia's biggest airports, in time for the Commonweatlth Games. A third APM vehicle was later added to the Aerotrain system in 2011.
Kelana Jaya Line upgrade

We are delivering 27 additional four-car Innovia Metro 300 trains for the Kelana Jaya Line, with 35% of the project developed locally. The lightweight aluminum trains are energy efficient with lower operating costs. We are also refurbishing the original Innovia fleet from 34 two-car to four-car trains with inter-car walkthrough and associated wayside system upgrade.

Signalling for Klang Valley MRT lines

Alstom is equipping over 100 km of the Klang Valley Mass Rapid Transit (KVMRT) system with our advanced and fully-automated Cityflo 650 technology. KVMRT Line 1 (Kajang Line) entered service in 2017, while delivery for Line 2 (Putrajaya Line) signalling system is ongoing. Both lines will increase connectivity, including in and out of Kuala Lumpur, for an estimated 1.2 million residents.
Working at Alstom in Malaysia
Our people are our key strength; our team's skills and knowledge ensure that we execute our projects soundly and will support us in strengthening our presence in Malaysia.
We are looking for individuals who are passionate about shaping the future of rail transport for Malaysia. Embark on a challenging and enriching career with the world's leading mobility company, and see how your role contributes towards developing Malaysia's transport infrastructure.