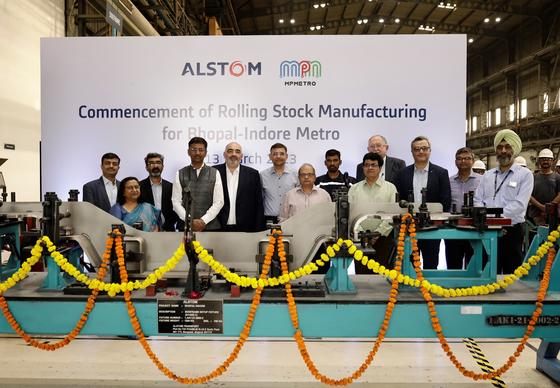 Alstom commences production of rolling stock for Bhopal & Indore metro project at Savli
Press releases and news
13 Mar 2023
Alstom commences production of rolling stock for Bhopal & Indore metro project at Savli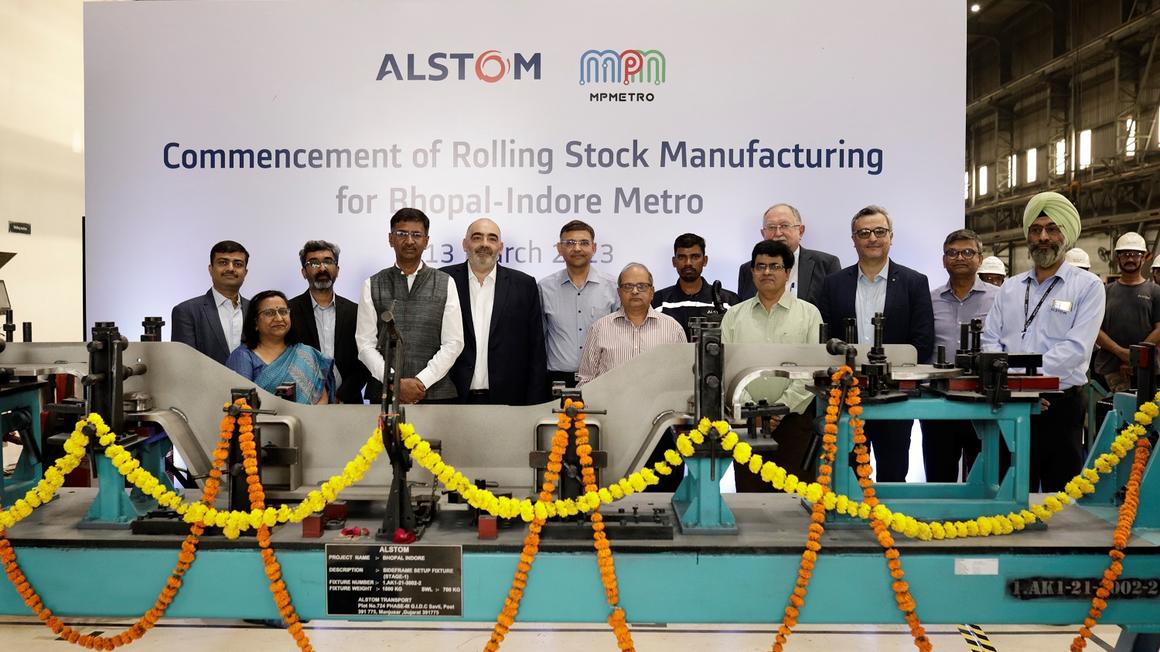 13 March 2023 – Alstom, global leader in smart and sustainable mobility, has started production of the ultramodern, light-weight Movia metro passenger trains for the Bhopal and Indore metro projects. As per the contract awarded by Madhya Pradesh Metro Rail Corporation Limited (MPMRCL) in July 2022, Alstom will design, manufacture, supply, instal, test, and commission 156 Movia metro cars with 15 years of comprehensive maintenance. This project will benefit over 5.7 million people in both these cities.
Shri Bhupendra Singh, Hon'ble Minister, Urban Development & Housing, Government of Madhya Pradesh and Shri Neeraj Mandloi (IAS), Principal Secretary, Urban Development & Housing Department virtually joined the commencement ceremony that took place in the presence of Shri Manish Singh (IAS), Managing Director, MPMRCL and other senior officials from MPMRCL and Olivier Loison, Managing Director Alstom India, at Alstom's state-of-the-art rolling stock manufacturing facility in Savli (Gujarat).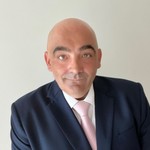 Speaking at the occasion, Shri Bhupendra Singh, Hon'ble Minister, Urban Development & Housing, Government of Madhya Pradesh said, "I congratulate both Alstom and MPMRCL teams on this milestone. We trust the expertise that Alstom brings in and look forward to having the trains with world-class technology run in the cities of Indore and Bhopal soon."
Of the 52 trainsets of 3-car configurations each, 27 trainsets will be for Bhopal and 25 trainsets for Indore. These trains are capable of operating at a top speed of 80 km/h, across the 31 km line in Bhopal with 30 stations and the 31.5 km line in Indore with 29 stations. This is the second such combined order in India for Alstom, after the Agra-Kanpur metro projects.
"Alstom is committed to providing a world-class efficient and sustainable mass transport system that caters to the special needs of the residents of the cities of Bhopal & Indore. We have designed these trains in record time and are commencing 100% indigenous manufacturing at Savli. Alstom is a proud partner in India's transition towards green and clean public mobility and we are honoured to collaborate with MPMRCL for this prestigious project," said Oliver Loison, Managing Director, Alstom India.
156
Movia metro cars to be manufactured and supplied
>5.7 M
people will benefit from this project in Bhopal & Indore
80 km/h
is the top speed these trains are capable of operating at
Valued at €387 million (over INR 3200 crores), the order includes installation of the latest generation of Communications Based Train Control (CBTC) signalling system as well as train control and telecommunication systems; each with seven years of comprehensive maintenance.
Alstom India has a history of successfully delivering world-class metro trains for major cities, including Delhi, Chennai, Mumbai, Lucknow, Kochi in India and internationally for Sydney, Queensland, and Montreal. With six industrial sites, four engineering centres, and over 10,000 employees, Alstom has a strong footprint in India to cater to domestic as well as several international projects. The company is currently manufacturing metro trains for Agra-Kanpur, and Mumbai Metro Line 3, and modern trainsets for India's first semi high-speed Delhi-Meerut RRTS project.
Alstom™ and Movia™ are protected trademarks of the Alstom Group.