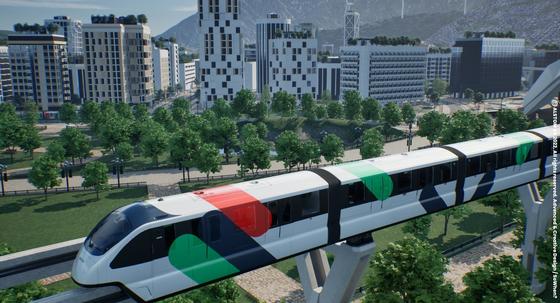 Alstom's Virtual Universe: bringing rail innovation to life in a digital world
In our day-to-day lives, we've become familiar with navigating virtual worlds, from exploring interactive maps to engaging in video gaming experiences that transport us to new and immersive digital environments.
Alstom has entered the virtual space with its own virtual reality universe, the first of its kind in the rail industry. This technology allows Alstom's customers, partners and employees to immerse themselves in a virtual environment and explore the company's products and solutions, including interactive simulations and whole fleet management systems.
Alstom has placed digital technology at the heart of its customer relations and training by creating a virtual showroom. The entirely virtualised city allows trains, metros, locomotives, trams, and monorails to run in 3D. The universe spans almost 4 km2 of virtual space and offers 12 different types of virtual trains.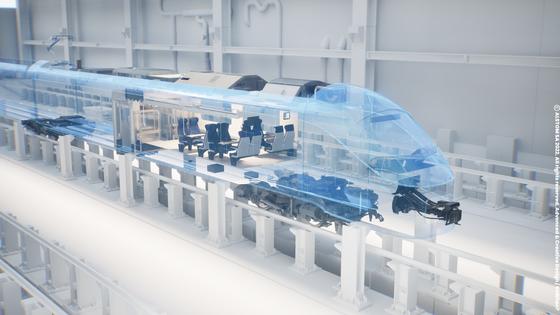 The first glimpses of this universe was unveiled at InnoTrans, in 2022. This showroom brought our rolling stock, signalling, components, and green solutions to life, allowing attendees to experience a wide range of Alstom product offering. The virtual universe proved to be an invaluable tool to showcase the innovation and advanced technology behind Alstom's products and further solidify the image of a modern, high-tech railway company, breaking away from traditional perceptions.
We were happy to work together with SoWhen? on this virtual showroom, a créatech company specialised in new visual technologies, including VR.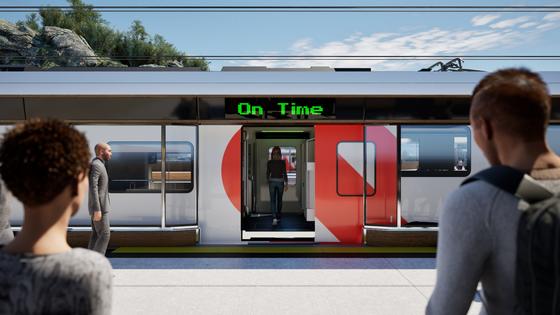 According to Alexis Bonnet, Digital Design Manager from Alstom's Advanced and Creative Design team, "this unique digital ecosystem can help do a number of things for our customers. We want to turn the invisible visible: some of our signalling technologies, for example, can be hard to wrap your brain around, especially if your background is not technical. We want to transform the image of a railway company from something old-school and traditional to modern and high-tech, which is what we are, and an interactive digital platform is a perfect tool for demonstrating that. As an example, this can be a game-changer during design concept and mockup review."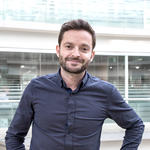 Alstom's virtual universe is not only an innovative way for customers and partners to experience our products and solutions, but also a powerful tool for training and learning within the company. It will allow employees to explore the universe at their own pace and learn more about the business. The possibilities for training and learning with Alstom's virtual universe are endless and promise to transform the way employees engage with the business.
Join us on our journey as we continue to push the boundaries of the rail industry and create new possibilities in the virtual sphere!