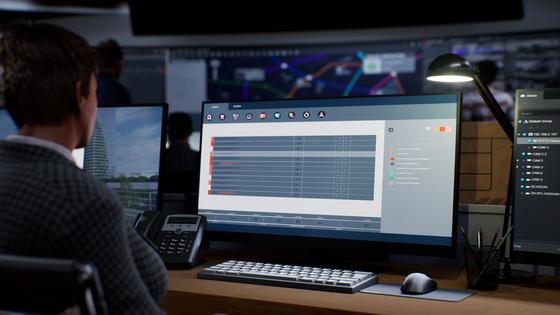 Alstom to install train control & signalling system on the upcoming Delhi MRTS Phase-IV
Press releases and news
27 Apr 2023
Alstom to install train control & signalling system on the upcoming Delhi MRTS Phase-IV
Alstom, a global leader in smart and sustainable mobility, has been awarded contracts worth €54 million to design, manufacture, supply, install, test, and commission train-control and signalling solution for Delhi MRTS Phase-IV Mukundpur – Maujpur (Line7 ext.), and Aerocity – Tughlakabad Corridor (Line 10).
These lines will be equipped with Alstom's scalable communications-based train control solutions (CBTC), which will operate in conjunction with its Automatic Train Supervision (ATS) system. This solution is expected to bring down energy consumption by up to 30%. CBTC can largely improve capacity, efficiency, reliability, safety of metro lines and reduce operating costs for operators.
Alstom is a strong leader in the mass transit market and a clear number one on the CBTC market. The company has over 30 years of expertise in radio CBTC and has been chosen for 160 CBTC metro lines, with over 90 lines in operation, worldwide. In India, 18 metro lines are currently equipped with Alstom's world-class signalling solutions.
Alstom has a long-standing relationship with Delhi Metro, as it has delivered more than 800 metro cars that are in service for the Delhi Metro network. In November 2022, the company was also awarded the contract to design, manufacture, supply, test, commission 312 standard gauge metro cars for Delhi Metro Phase IV expansion. In the past, Alstom has partnered with DMRC for several other projects, including successful implementation of supply and commissioning of train control and signalling system for DMRC's Red line(L1), (Yellow Line (L2), Green Line (L5), Violet Line (L6), Pink Line (L7) during Phase I, II & III.
Presently, the Delhi Metro network consists of about 391 kms. with 286 stations. The network has now crossed the boundaries of Delhi to reach Noida, Greater Noida and Ghaziabad in Uttar Pradesh, Gurgaon, Faridabad, Bahadurgarh and Ballabhgarh in Haryana.