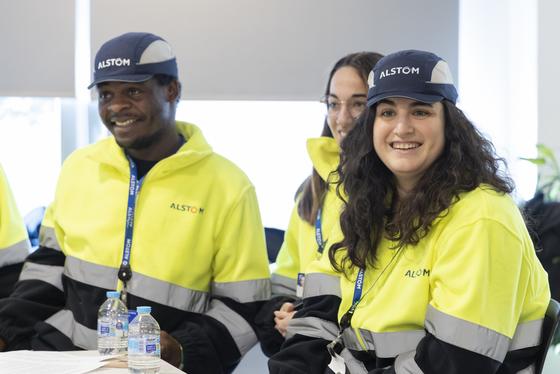 Alstom in Spain launches a new edition of its talent programme for university students and fresh graduates
Press releases and news
06 Sep 2023
Alstom in Spain launches a new edition of its talent programme for university students and fresh graduates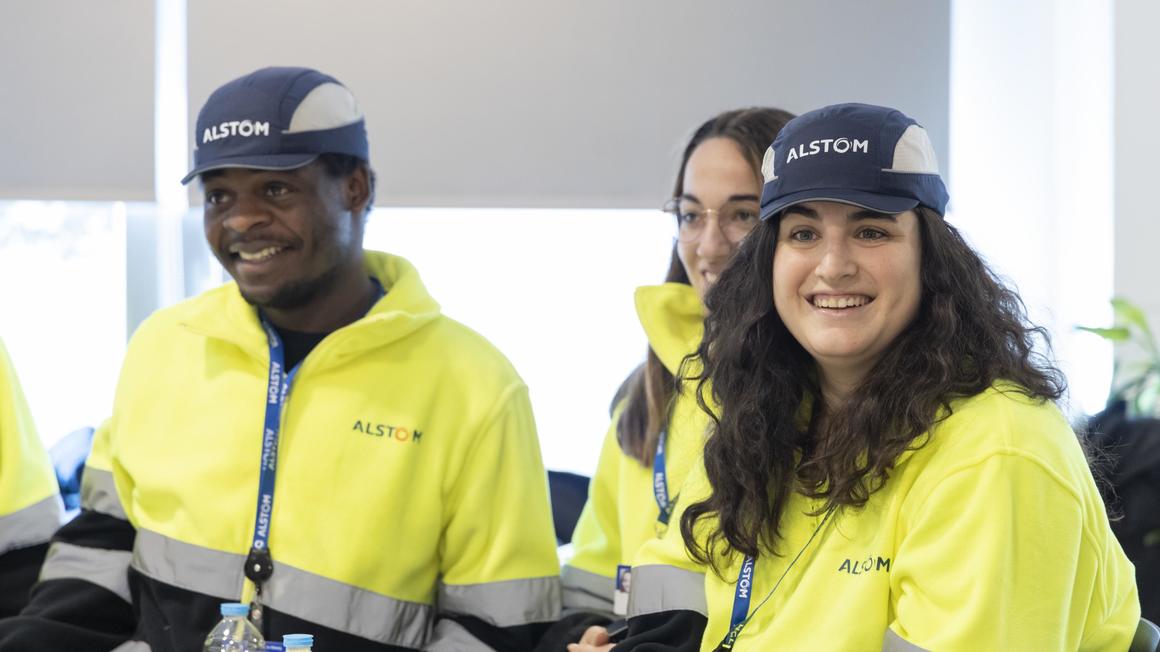 Download as PDF
Press contact - Spain and Portugal
Country/Cluster Communication Analyst - Spain
This programme offers scholarships for postgraduate studies and professional work placements at Alstom sites in Madrid and Barcelona.

To date, more than 300 young graduates have participated in this programme.

Selection process will be open until the 13th of October.
6 September 2023 – Alstom, global leader in smart and green mobility, has launched the 11th edition of the Alstom Talent Energy programme in Spain. This programme is addressed both to students in their final year of Bachelor's or Master's degrees and recent graduates. This initiative combines an academic and professional experience to train young talents in the railway sector. This programme, lasting between 6 and 12 months, offers post-graduate training scholarships and professional work placements at Alstom sites in Madrid and Barcelona.
"With this successful programme, in which more than 300 graduates have already participated, we provide opportunities for last-year students and recent graduates to continue their personal and professional development in a global company such as Alstom, a world leader in sustainable mobility and digital solutions. The promotion of young talent and their professional growth is a strategic pillar for our company." says Stéphanie Burik, Alstom Human Resources Director for Spain and Portugal.
This year, Alstom will incorporate 18 interns in Spain with different academic backgrounds including Industrial Engineering, Industrial Organization, Digital Transformation, Electrical Engineering or Business Administration and Management, among others. Successful candidates will start working in the company's industrial centre of Santa Perpètua (Barcelona), the global centre for railway signalling and safety in Madrid or at one of the different sites dedicated to Digital Services and Maintenance.
Successful candidates will be able to combine postgraduate and practical training in a single programme. In addition to paid and mentoring internships, the Alstom Talent Energy Program participants will join the University of Alcalá's postgraduate degree on, "Agile Organisations and Digital Transformation." All participants will receive a scholarship to carry out this training, while they participate in different national or international sustainable mobility projects during their internship.
For this edition of the Alstom Talent Energy programme, submissions are open until 13 of October. The programme will start in November 2023.
With a long industrial and technological commitment to the country, Alstom is one of the key players in the mobility sector in Spain, with more than 3,100 employees, spread across 4 industrial centres, 4 technology centres and more than 20 maintenance depots. Among others, Alstom has an engineering and industrial site in Barcelona dedicated to manufacture all types of trains: a propulsion plant in the Basque Country and in Madrid, different technological innovation centres for the development of projects related to railway safety, signalling, maintenance and digital mobility.