Mitrac transformer at a glance
A blend of solid experience and innovation
Dedicated centre of excellence for traction transformers
R&D, engineering and manufacturing expertise
Global maintenance solutions designed for customers and operators
Optimised architecture for reduced energy consumption, volume and weight
With a solid, proven background in the transformers industry dating back to 1920, Alstom is a leading player on the onboard traction transformers, supporting train manufacturers and operators worldwide. Alstom's Mitrac Transformer™ is developed with eco-design principles, leading to savings on energy consumption, weight and volume, and keeping maintenance needs at a minimum.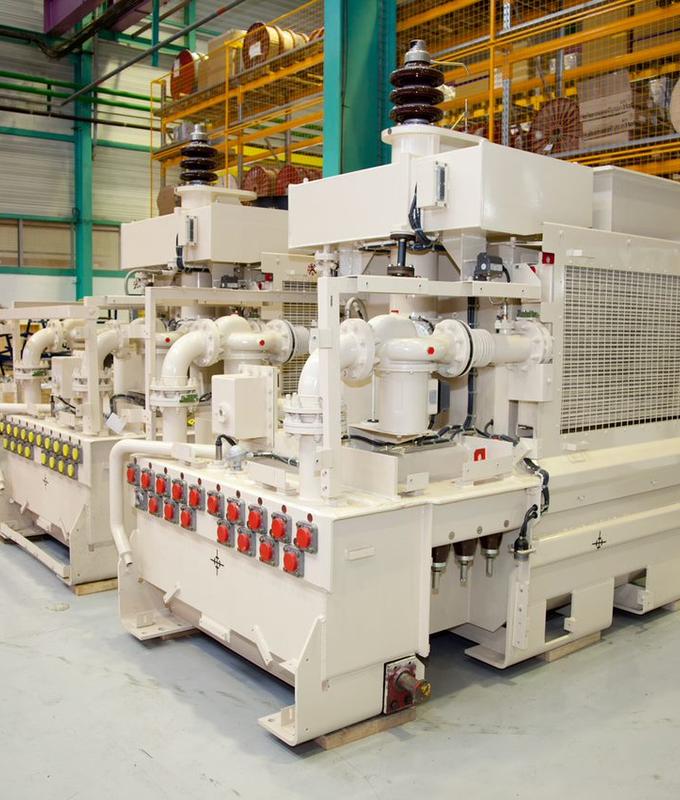 Efficiency

and sustainability as main drivers

Alstom's technology solutions are based on eco-design principles, leading to higher energy efficiency, improved mean-time between failures (MTBF), low noise and reduced lifecycle costs. As an example, the naturally-cooled transformer developed by Alstom for regional rail application eliminates the need for fans needed as the air flow originating from the train's speed is directed towards the radiators, which significantly reduces total cost of ownership. In addition, Alstom's transformers are highly recyclable, as a way to limit the environmental impact of its products.

A wide range of applications

With its transformers, Alstom covers all types of rolling stock – from locomotives, light-rail vehicles, metros, commuter, regional and high-speed trains – with a great variety of designs and installations available. Thanks to Alstom's standardisation approach, its products meet both Alstom and non-Alstom car builders' requirements, ensuring a highly reliable, cost effective and efficient solution.

Engineering

and manufacturing

With the most up-to-date simulation, validation and testing tools, and stringent validation procedures, Alstom ensures that customers receive the latest proven technology to power all trains regardless of the manufacturer. Its products comply with the latest railway norms and standards. Benefitting from the most recent manufacturing equipment and a highly-skilled workforce, in combination with thorough purchasing and quality policies, Alstom is able to deliver high-quality and ultramodern products.
Mitrac Transformer™ solutions
key figures
>400
transformers manufactured per year
>5k
transformers in commercial service
12%
energy savings with naturally cooled transformer
Technical details
| | |
| --- | --- |
| Power range | 0.5 to 10 MVA |
| High power to weight ratio | 1 kVA / kg |
| Input voltages with integrated DC inductors | Up to 4 |
Coradia Stream high capacity train for CFL

Alstom Coradia Stream high-capacity trains for CFL are equipped with Mitrac Transformer™.

RER NG for SNCF, France

RER NG commuter equipped with 25kV Mitrac Transformer™.

TGV M Avelia Horizon 2020

Avelia Horizon equipped with Mitrac Transformer™ 25kV 4.5 MVA plus integrated inductors.