Propulsion at a glance
Unprecedented range of service-proven solutions
Worldwide footprint close to our customers
Combination of innovation and experience
Design that is focused on maximum efficiency, high reliability and best total cost of ownership
Tailored to operational requirements
Alstom draws on its 50-year experience in designing and manufacturing propulsion systems and components for all types of rolling stock, irrespective of whether it is newly built or refurbished.
Latest proven technology 
Rolling stock owners can count on Alstom's permanent research and development capabilities, supported by its long-standing experience and feedback from the ground. We rely on the latest semi-conductor innovations to offer our customers the latest proven technology to power both Alstom and non-Alstom trains.
Read more here: Modernisation: valuable benefits to operators and end users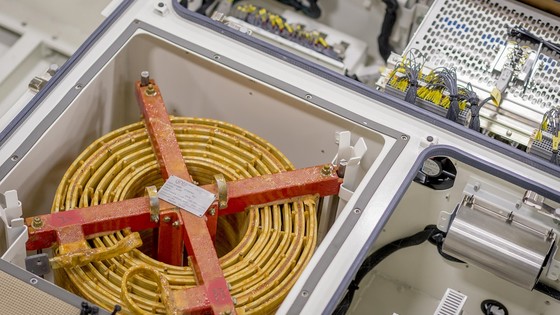 13
manufacturing sites around the world
19 dbA
noise reduction with SiC
51%
volume reduction with SiC technology (SiC = Silicon Carbide technology)
Reliability first
Owners choose Alstom propulsion solutions safe in the knowledge that they have a flexible, knowledgeable and experienced partner with a proven track record in rolling stock and propulsion technology. Complying with the latest safety standards, Alstom propulsion components offer high reliability, efficiency and maintainability for worry-free and cost-effective operations.
For all vehicles and environments
Our traction systems – available for all types of rail vehicles, including those not manufactured by Alstom, from trams to locomotives and from regional to very-high-speed trains – are specifically designed for all types of traction and operating conditions. Our solutions are guaranteed to meet a wide range of requirements for different voltage levels, extreme temperatures or humidity levels, or when fitting into specific spaces on vehicles for higher passenger capacity.
Eco-designed / Green Traction

 
Alstom's technology solutions are based on eco-design principles: low noise, energy efficiency (including, for example, regenerative braking, natural cooling), high recyclability and low lifecycle costs. As a result of continuous efforts to limit environmental impact, Alstom has developed low carbon alternative traction systems for operation on non-electrified lines, including hydrogen fuel cell-based traction systems and energy storage-based traction systems.
Contact us
Fill in the contact form below and your request will be sent to our dedicated team