Traxx Hauler at a glance
High tractive effort at high commercial speeds
Reduced energy consumption
Designed to withstand extremely humid, cold or hot weather conditions
Localised production capabilities
Traxx Hauler™ is Alstom's range of heavy freight locomotives. Adaptable to various standards and climate conditions and fit for 24/7 operations, these locomotives have proven excellent tractive effort and reliability.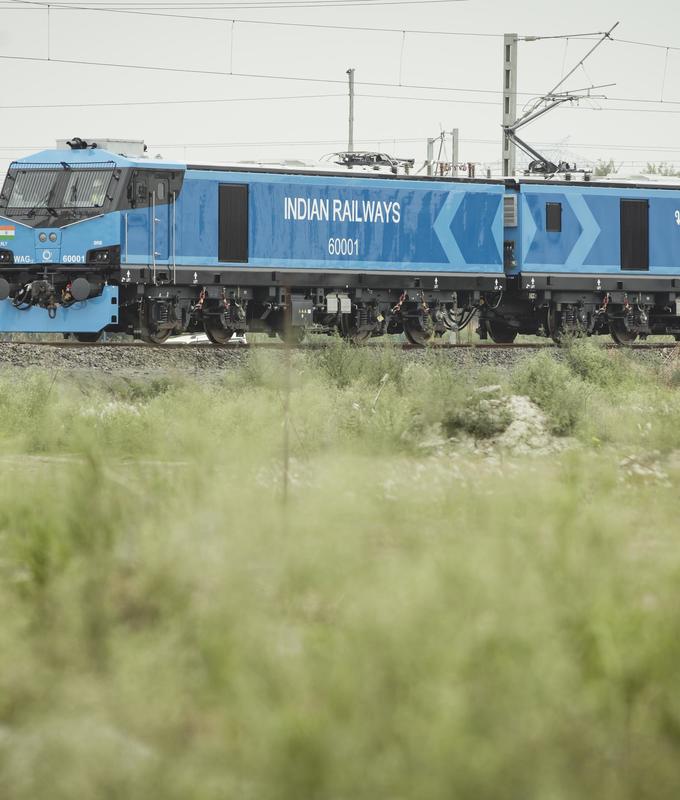 Excelling

in tractive effort and energy efficiency

Based on an innovative bogie design and sophisticated adhesion control, Traxx Hauler locomotives can deliver a tractive effort of up to 1,400 kN. These locomotives are available in several variants with 6, 8 or 12 axles. Through continuous traction chain optimisations and energy recovery, Alstom's heavy freight locomotives also achieve reduced energy consumption and cost savings with each kilometre run.

Outstanding

reliability and availability

In order to cope with the very demanding operation of the customers using our Traxx Hauler locomotives, outstanding reliability and availability is key. Clever redundancy concepts and specific measures for different operational conditions (24/7 operations, low temperatures, humidity, dust or snow) enable excelling levels of reliability.

Localised manufacturing

In order to be as close to the end customers and their needs as possible, Alstom establishes local manufacturing setups in or near countries of use. This approach provides significant benefits in building local know-how, short and environmentally-friendly distance to the supplier base, lead times, local employment and transfer of technology. Notable examples of these localisation capabilities are the Nur Sultan-based Electric Locomotive Assembly Plant, also known as EKZ, serving Kazakh Railways (KTZ) and Azerbaijan Railways (ADY) since 2010, and the Electric Locomotive Factory of Madhepura, which produced its 300th WAG-12 unit for Indian Railways in 2023. Alstom is also able to localise its locomotive production at customer site, as has been the case with the manufacturing of Traxx Hauler for South Africa within the Transnet-owned facilities of Durban, since 2014.
Traxx Hauler™ key figures
1,000
More than 1,000 locomotives sold
4
4 products, 4 manufacturing sites close to the customer
Technical details
| | |
| --- | --- |
| Gauge | 1065 mm - 1435 mm - 1520 mm - 1668 mm |
| Axle load (approx.) | 22 t - 30 t |
| Main Propulsion | Electric AC/DC |
| Power | Up to 10.8 MW |
| Tractive effort | Up to 1,400 kN |
| Operating speed | Up to 120 km/h |