Metros at a glance
Market leader in metros worldwide
More than 60 customers worldwide operate metros made by Alstom
Leader in driverless and turnkey solutions
Flexible configurations for different customer needs
Unique design and the highest safety standards
As the leading metro solutions provider, Alstom is shaping the future of mass transit around the world. The company's metros deliver safe, reliable and green transport solutions. Alstom's metros have been in service all over the planet for more than 60 years and demonstrate their high performance daily in more than 60 metro networks worldwide.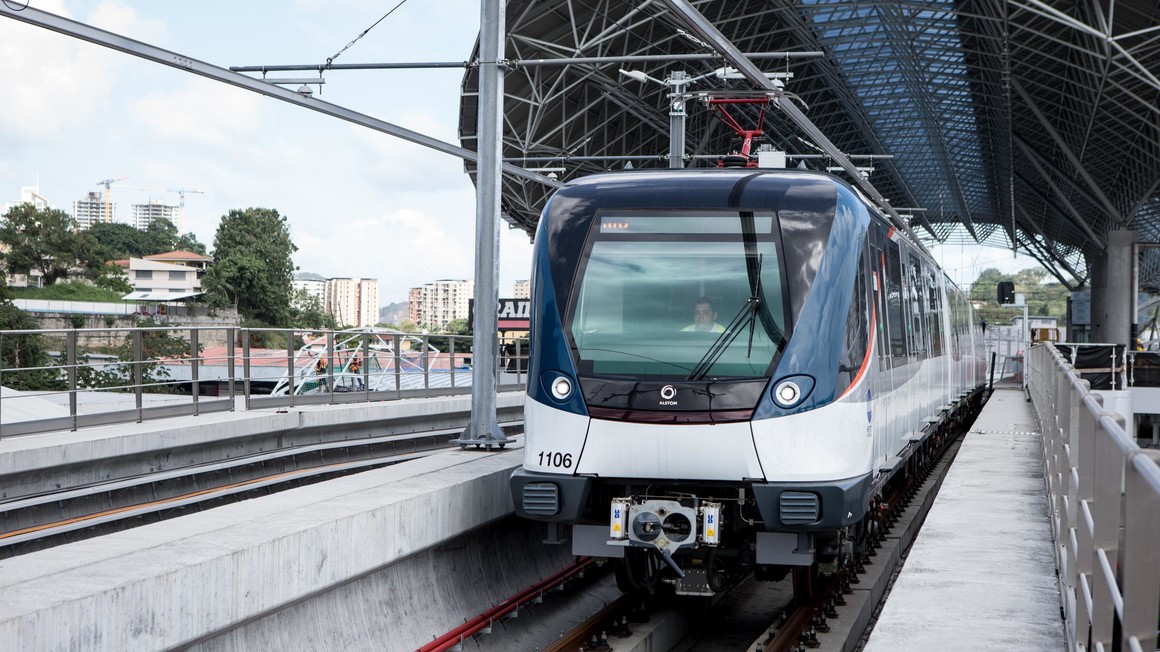 Alstom's Metropolis: a full range of customisable metro trains
Metropolis: The number one in metros worldwide
With its extensive track record, low lifecycle costs and keen focus on passenger experience, Alstom's Metropolis metros set the standard in reliable and attractive metro service.
Metropolis trains offer a unique design, a wide range of configurations and ensure the highest performance due to the perfect combination of proven and reliable components and innovations. Fully automated or manually operated, Metropolis stands for energy-efficient, quiet and safe operations.
Leading in turnkey solutions
Alstom is also a leader in providing complete turnkey systems operating with Metropolis trains. Full automation and short installation time, as well as optimised cost over the complete lifecycle, have convinced many customers around the globe.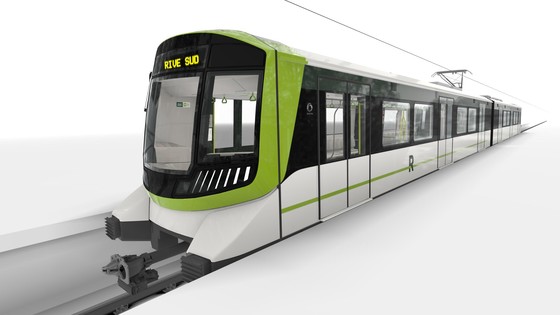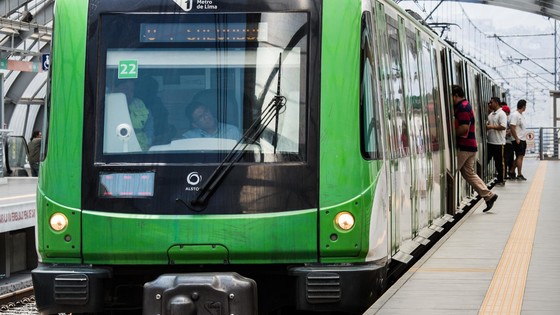 The right Metropolis for your needs
Alstom's Metropolis trains serve the different needs of customers worldwide. From small gauge to large gauge profiles, 2-to-9-car configurations, different voltage systems, steel or tyre wheels and individual interior designs, the trains can be adapted to existing infrastructure and different capacity needs.
Focused on people and the environment
Alstom focuses on passenger experience and environmentally-friendly design. Alstom trains have wide and spacious interiors, low noise levels, flexible areas and comfortable temperatures inside the trains, as well as providing information to passengers in real time. The high recyclability of all materials and the low-weight design to reduce energy consumption greatly contribute to minimising environmental impact.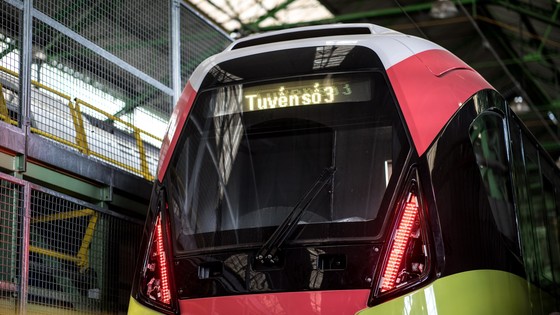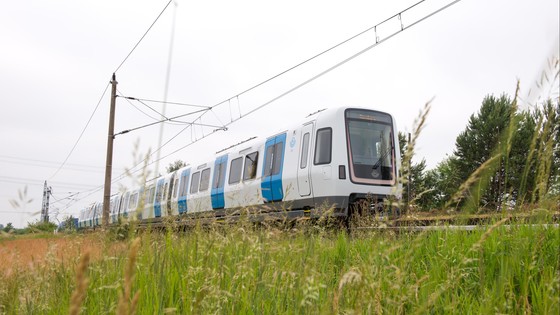 Tailored metro solutions for specific needs
In addition to its Metropolis range of trains, Alstom can design tailor-made products to fit local characteristics and customer needs. Alstom adapts its solutions to each of these situations with the same consistent focus on reliability, maintainability, low lifecycle costs and passenger comfort. Prime examples include the iconic Movia C30 metro for Stockholm, Sweden, and the rubber-tyre MP05 metro for Paris, France.
>17,000
metro cars sold worldwide
>600
autonomous trains sold worldwide
96%+
Recyclability reaching 96%+ and recoverability 98% (total weight)
3
times less energy consumption than buses and 4 times less than cars in kWh/passenger
Metro Grand Paris SGP Line 15,16,17

Lines 15, 16 and 17 will be equipped with state-of-the-art driverless automatic metros developed from solutions from Alstom's Metropolis range. These metros will guarantee the highest levels of availability, reliability and safety expected by passengers. With cars 2.8m wide, each metro will be able to carry approximately 500 passengers in its 3-car version and around 1,000 passengers in its 6-car version.

Metro REM – Montreal, Canada

In 2018, the Alstom-led consortium with SNC-Lavalin, signed a contract with CDPQ Infra to deliver a complete automatic and driverless light metro system, including rolling stock and signalling, as well as operation and maintenance services, for the Réseau Express métropolitain (REM) project in Montreal, Canada.

Movia Stockholm C30

In 2013, Alstom has received an order for 96 4-car Movia trains from Stockholm Public Transport (SL). The Movia C30 trains have a unique design and are made to operate reliably under winter conditions in Sweden's capital, Stockholm. They also provide a very low noise level in operation and offer sumptuous passenger comfort.
Sydney Metro Northwest

In 2014, Alstom won a contract to deliver 22 six-car trainsets, as well as the CBTC signalling system, for North West Rail Link, Australia's largest public transport project and first fully-automated metro network. Alstom's engineering hub in Bengaluru adapted the Metropolis and Urbalis solutions to the specific needs of Sydney Metro to ensure fast, safe and reliable services to the residents of Sydney. The last train was handed over to the customer in December 2018.