Onvia Control at a glance
Technological leadership in ERTMS/ ETCS
ERTMS compliant ATO for commuter and mainline operation
Meets the wide range of operating needs and contexts of railway operators
Onvia Control™ trainborne can be retrofitted to any type of rolling stock
Proven ERTMS Baseline 3
With railways installing ambitious renovation or new build signalling projects, operators require an interoperable solution that delivers performance and reliability for a wide range of different network operating needs, such as automatic train operation (ATO), that can be fitted to all types of trains.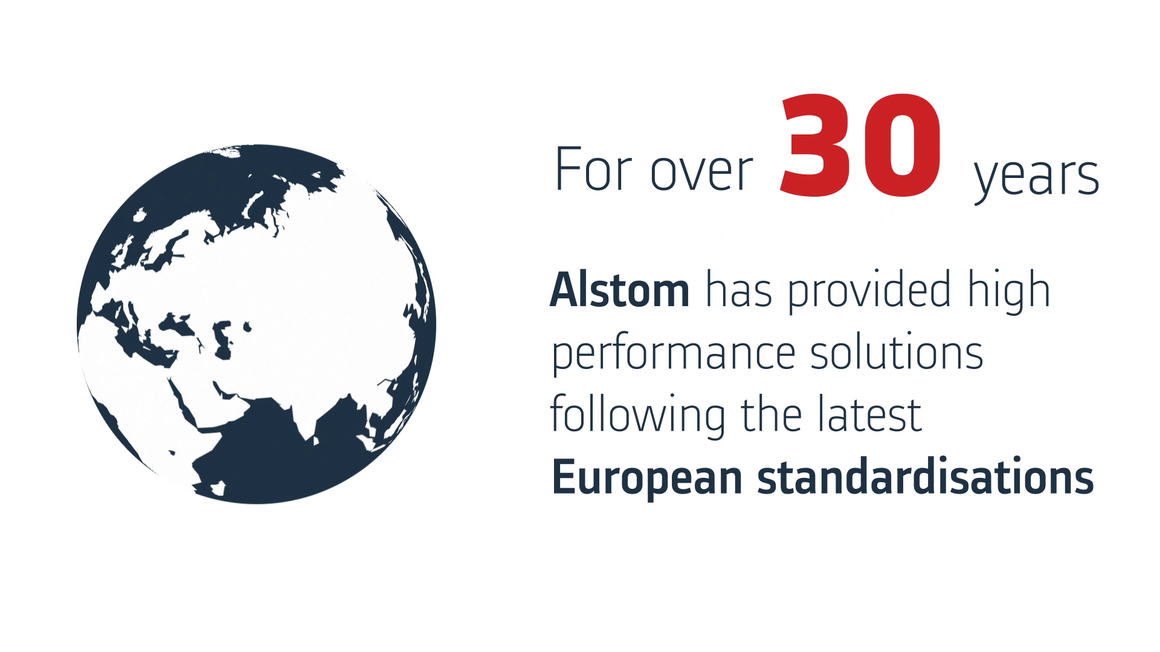 For over 30 years, Alstom has provided high performance solutions following the latest interoperability standards
Technological leadership in ERTMS/ETCS
The European ETCS* / ERTMS** standard for rail interoperability has several objectives: facilitate border crossings, open the rail signalling market, increase commercial speeds, reduce intervals between trains, decrease maintenance costs and guarantee maximum safety.  
Alstom's ERTMS/ETCS mainline solutions are scalable and configurable, adaptable to all types of trackside and onboard projects from regional and commuter to mainline and high-speed. Each solution is delivered by the local engineering team, leveraging our global engineering hubs, to meet the full range of customer needs as well as national and cross-border roll-out plans.  
Guaranteed benefits with digital and automatic train operation  
World leader in ERTMS deployment, implementing the latest European Baseline 3 Release 2, and committed to future releases. Alstom's digital solutions provide optimal efficiency and high levels of safety and security.  
Alstom is recognized as a leading company for automatic train operation (ATO), as a founding member of Shift2Rail, and leading implementation of ATO - moving block and train positioning - Alstom's ATO is compliant with ERTMS for commuter and mainline operation.
Modernising rail networks by implementing digital signalling and higher levels of automation presents an affordable and long-term solution, increasing capacity and maximising productivity on existing lines.  
ETCS provides interoperability, guarantees safety and sustainability, while ATO translates into maximum performance through greater capacity and network optimization. A perfect combination for mainline as well as freight, allowing systems to expand smoothly while already today tackle congestion and support green transportation.   
Automatic Train Operation
Reshaping the way we manage rail networks sustainable and competitive.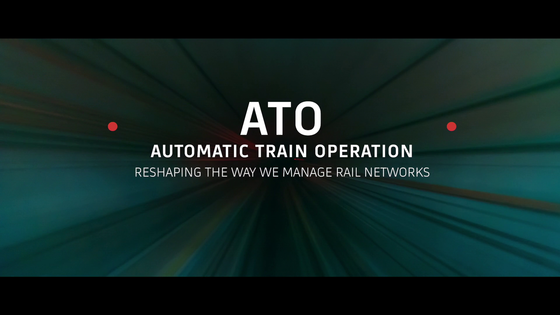 Covering the full market
For over 30 years Alstom has provided high performance systems following the latest interoperability standards. The proven solutions compromise best-in-class and competitive products with flexible and upgradeable design, and compatibility with energy-saving driving profiles. 
Onvia Control offers a complete trackside portfolio including Levels 1 and 2, automatic train operation (ATO) and ERTMS Hybrid Level 3. 

Onvia Control is a complete trackside portfolio including ERTMS Level 2 and advanced Level 1. 

Onvia Control trainborne is ready for installation and integration in all types of new trains or on existing fleet, from freight and passenger locos to EMU/DMUs3 and for national, international, or local projects as well as large cross-border integration of multiple national systems. 
Improving standards onboard
Our Onvia Control trainborne solution, with over 19,000 onboard units on over 200 vehicle types worldwide, is proven in service with the new Baseline 3 standard and is installation and integration-ready for all types of new trains, whilst also being retrofittable on existing fleets. 
Every type of rolling stock can be accommodated (freight and passenger locos, EMUs/DMUs, etc.) and on every scale of project (national, international or local). Onvia Control trainborne offers multiple Specific Transmission Modules (STMs) for compatibility with conventional systems, including first complete homologated corridor equipment (Corridor A). Our solutions also extend beyond Europe with the first implementation of ETCS in Australia and deployment in South Africa on 600 trains, as well as in other countries such as Saudi Arabia, Morocco, Algeria, China, UAE and Turkey.
* European Train Control System 
** European Rail Traffic Management System 
30%
of ERTMS Level 2 lines in service in Europe are provided by Alstom
>120
ETCS projects worldwide 
#1
for ETCS Onboard with over 19,000 onboard units worldwide
>46,000 km
Over 46,000 km of lines equipped