Company
Innovation drives our growth
Value creation through innovation is both the key to technological differentiation and a means of creating added value and gaining a competitive edge. To lead in green and smart solutions, Alstom has significantly reinforced his Research and Development (R&D) resources and intends to expand its leadership in rail innovation.
Staying a step ahead
Alstom has built an international reputation on the performance and technological lead provided by its transport solutions. The company is determined to maintain its focus on innovation to set itself apart from other market players while establishing its competitive edge and reducing the total cost of ownership of its products.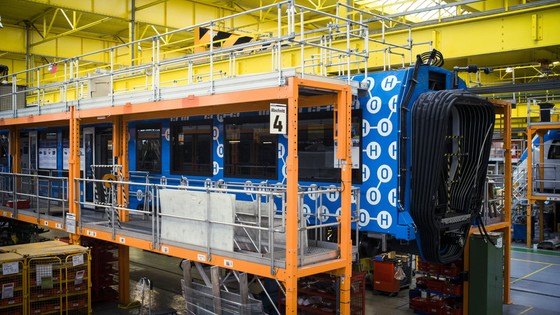 Alstom has structured an innovation process designed to identify and nurture the most promising ideas in line with the Group's innovation strategy. Due to ongoing R&D investment and partnerships, we were able to reveal ground breaking innovations such as the zero-emission Coradia iLint regional train, the multimodal management system for urban transport Mastria or StationOne, the first online marketplace for the mobility sector.
For Alstom, smart innovation is a way to create a smarter mobility with added-value for rail transport passengers and operators. It is also a way to increase Alstom's assets, through a proper management of intellectual property and to enhance its efficiency and ways of working. Our objective is to make rail systems:
more efficient for operators: smart maintenance, cybersecurity, optimised total cost of ownership,  efficiency;

more attractive for passengers: on-board passenger experience, connectivity, real-time information;

and more integrated with other modes of transport: multimodal operations, first and last mile mobility solutions.
An ecosystem of innovation and creativity
We promote open innovation, partnering with a number of universities, research centres and start-ups. It has fostered public/private research initiatives like SystemX (digital solutions for future transport services), SuperGrid (new power conversion technologies) and Railenium (railway system technologies). We are also involved in competitiveness clusters specialising in embedded systems and transport solutions for the future. Furthermore, Alstom developed partnerships with diverse stakeholders to strengthen its scope for innovation in line with its far-sighted approach. Since 2010, Alstom has been a sponsor of Aster Capital, a venture capital fund in innovative technologies. Through this proactive approach, Alstom creates a complete ecosystem with diverse stakeholders dedicated to innovation.
Encouraging in-house creativity
Alstom has structured a collaborative innovation process, open to all employees across all business lines and sites, designed to identify and nurture the most promising ideas in line with the Group's innovation strategy. The process is supported by a network of local Innovation Champions distributed across all geographies, chosen and trained to increase innovation awareness, and value creation at their sites.
The innovation culture is spread throughout the organisation via training sessions, online webinars, and Alstom's digital platform which is dedicated to innovation.
As part of the efforts to achieve a strong culture of innovation within the company, Alstom organises the annual "I NOVE YOU" innovation campaign, rewarding creative & valuable outcomes, spanning from products, systems, processes, sustainable development, Open Innovation and more.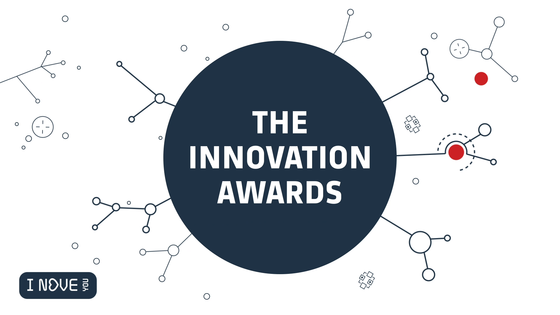 For a trusted and cyber-secure mobility
Transportation cybersecurity has become a critical issue. At Alstom, we take this very seriously and have put in place an organization and dedicated guidelines to deal with it. We also contribute to the definition of international standards on rail cybersecurity.
Combining expertise in cybersecurity and thorough knowledge of the railways, Alstom supports today its customers in the protection of their transport systems:
We conduct cybersecurity risk analysis and provide pragmatic security architecture and controls based on the context of the operator.
We develop our solutions integrating cybersecurity: secure development lifecycle, security assurance, hardened configurations, secure protocols, administration function protection, security events management and alerts. We also develop products dedicated to cybersecurity such as interfaces between zones.
We provide our solutions with the appropriate guidelines and procedures for secure installation, configuration, operation and maintenance.
Finally, we are defining and putting in place the infrastructures enabling us to offer our customers vulnerability monitoring and security update services to maintain their rail system security against ever-changing threats.