Dispen dampers at a glance
Less rolling stock and infrastructure maintenance (wear)
Enhanced passenger journeys
Long-lasting and maintainable
Alstom's Dispen range of dampers offers operators an innovative and effective way of controlling train dynamics, leading to cost reductions and more comfortable travelling conditions.
Designed in France by specialists
The priorities of the team of experts in charge of designing Dispen dampers in Le Creusot, France, are enhanced damping force, leading to safe and a more comfortable ride, and reduced wear on the mechanical parts connected to the dampers. With this focus on durability, Alstom also guarantees operators a long lifetime before maintenance of 2.5 million kilometres for linear dampers and up to 4 million kilometres for friction and bi-mode dampers.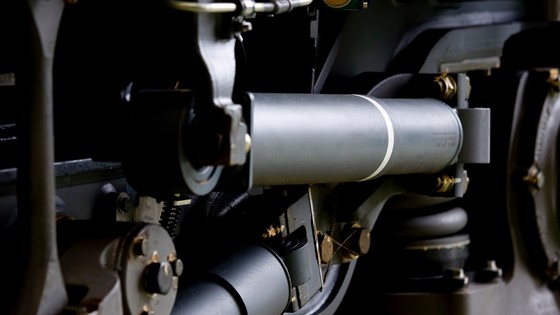 Cost savings in all areas
Dispen dampers reduces wheel-rail contact friction, which in turn lowers the amount and frequency of maintenance due to wheel, axle and track wear. This optimisation also contributed to saving energy when travelling around bends. Operators can reduce cost of ownership even further by maintaining dampers themselves at their chosen time by ordering replacement part kits from us.
Innovation leading
Invisible to the passenger, the bi-mode Dispen damper, which earned an innovation award at the SIFER trade exhibition in Lille in 2015, reduces the lateral acceleration of trains in curves, improving the comfort ride index by up to 20% while reducing track and wheel/wear. 100% mechanical, the bi-mode is a plug & play damper offering high reliability.
units per year through 2 sites (France and China) of production capacity
20%
reduction of wheel and rail wear with the bi-mode damper (up to)
50%
cost saving through maintenance (up to)
Contact us
Fill in the contact form below and your request will be sent to our dedicated team