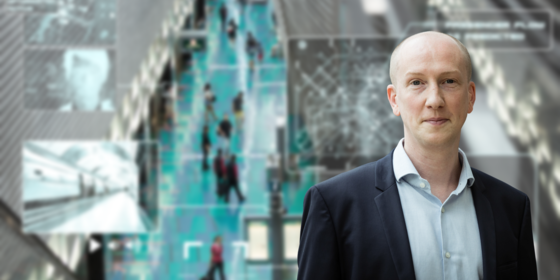 Autonomous driving, leading the way towards intelligent mobility
Autonomous driving, known by experts as ATO ("automatic train operation"), is gaining momentum. While it is nothing new for the urban market, two major pilot programmes have been announced these past few weeks, opening wide the doors for breakthrough developments in mainline and freight: one for regional passenger trains in Germany and one for shunting operations in the Netherlands. Jean-François Beaudoin, President, Alstom Digital and Integrated Systems, assesses the progress made on the topic and explains why it plays a crucial role in Alstom becoming a major player in intelligent mobility.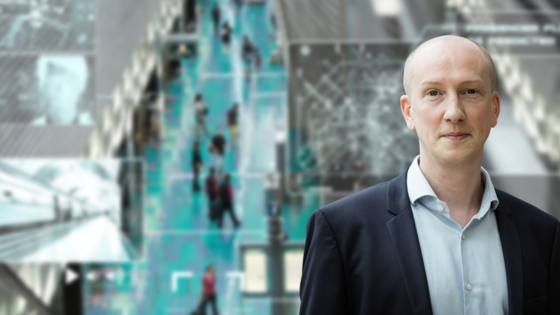 Jean-François graduated from Ecole Polytechnique in 1998 and went on to obtain a PhD in Mathematics & Automatics from Mines Paris Tech in 2004. He has been President, Alstom Digital and Integrated Systems since 2017. In this role, Jean Francois is driving the company's worldwide signalling business including future driven core technologies such as autonomous driving, multi-modal mobility orchestrating tools using artificial intelligence, as well as cybersecurity.
When he is not reinventing mobility, you might catch him in Paris on a basketball court or practicing "Parkour" with his son.
Connect with Jean-François on LinkedIn.
Let's start with the basics… what is autonomous driving?
As its name suggests, autonomous driving, or ATO, is a digital system which enables the automatic operation of a train and supports the train driver by taking over some of his tasks. The higher the grade of automation ("GoA"), the more tasks are taken over – GoA4 being the ultimate level of automation where a computer fully drives the train according to predetermined algorithms and pre-recorded mission profiles. Alstom has strong experience in fully automated and driverless metros. But while metros evolve in a protected environment, it's a whole different matter to completely automate trains on a several hundred kilometres long, unprotected mainline network, with crossovers, potential pedestrians, animals or unexpected obstacles. It has not been done before and we aim to be the first to make it come true.
How does autonomous driving contribute to the optimisation of railway operations and to a greener mobility?
Imagine a dozen cars at a red light. When the light turns green, the first one will take a couple of seconds to react and restart, while the last one will need an extra 10 seconds, because of the cumulated reaction times of the other drivers ahead. If those cars were automated, the human reaction time would be eliminated, all cars would start at the same time and you could increase the number of cars in a given time frame. It's the same for automated trains: the capacity of the line is increased! The computer will also register the line's exact topography and environment and will precisely adjust the train handling accordingly. It will know exactly the speed limits, when to slow down ahead of a curve, when to brake or restart, for instance. All that combined, the energy consumption and the adherence to the timetable are optimised.
How far advanced is Alstom in autonomous driving for mainline and freight?
What are the main challenges to fully automate mainline and freight trains?
The first one is a technological challenge. In an unprotected environment like the one in which a mainline or regional train evolves, the eyes of the driver must be substituted. The train must be equipped with a computer vision which will scan the environment, detect signals and potential anomalies and react to them according to pre-determined scenarios. It must be flawless – there is no room for error.  Second, we must ensure that our solution answers our customers' needs. Last but not least, the solution must comply with laws and regulations. 
When can we expect to see automated mainline and freight trains running?
The pilot testing which will start in Germany for regional trains addresses the three challenges mentioned earlier. The computer vision technology which is being developed with SNCF for freight will be tested in real conditions, we are partnering with the railway operator ENNO who is willing to commercialise this solution and we will work with local authorities to help them build up the regulatory framework. This is why we are confident that by 2022-23, we will be in position to showcase a world premiere of autonomous driving for a mainline application.
In the meantime, some exciting news can also be expected for semi-autonomous driving, GoA2, where the driver is still present but strongly assisted by the computer system. I trust that new commercial contracts could be signed by the end of the year.
All in all, autonomous driving is well on track to help us reach our ambition of being a key player in intelligent mobility.