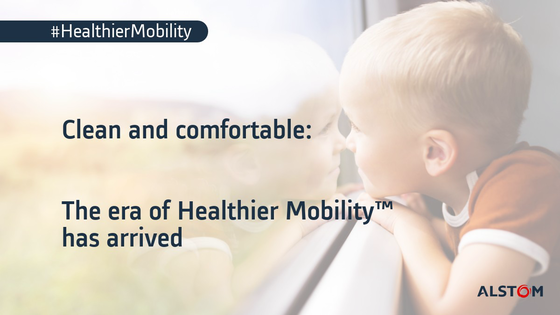 Clean and comfortable: the era of Healthier Mobility™ has arrived
Safe and healthy transport has always been front and centre of Alstom's offer, but the COVID-19 pandemic threw safety into sharp focus and Alstom's Healthier MobilityTM initiative was born. Dr. Martin Schön, AiM (Alstom in Motion) Innovation Leader of the DACH region and an Innovation Champion, explains what's at stake and how Alstom is helping train operators to rise to the health challenge.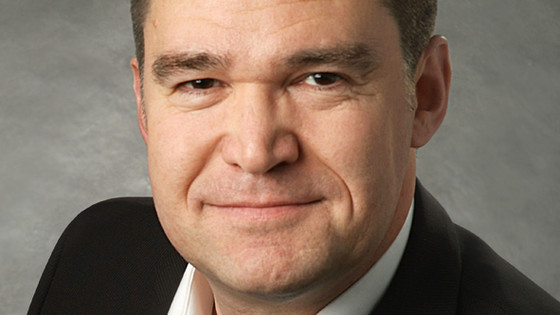 Martin Schön studied Aerospace Engineering at the University of Stuttgart, Germany, but entered the railway business quite early in his professional career as he liked the sustainable character of this industry. After spending several years running a specialist engineering department predicting the technical behaviour of trains, he is now driving innovation in Alstom in the DACH (Germany, Austria and Switzerland) region. He lives with his family in Brandenburg, near Berlin, and likes to keep up with the latest developments in IT, sports and politics.
Connect with Martin on LinkedIn
What is the risk of getting infected with the coronavirus for the train-travelling public?
There have been several studies done, such as the one conducted by the Fraunhofer-Gesellschaft in which Alstom was involved, for the German Federal Railway Authority (EBA) and its research unit German Centre for Rail Traffic Research (DZSF), which show that bus and train travel is not high risk, providing certain precautions are taken. Typically, this means good circulation of fresh air inside the trains, cleaning and disinfection, and passengers keeping their distance between one another and wearing masks. Social distancing is closely related to, and works best with, a reduced and uniformly distributed occupancy on the trains. However, when fresh air rates or filtration are not sufficient, the risk increases with travel time. The risk is manageable, as long as operators put effective measures in place and travellers respect the general rules set by the responsible authorities.  
Why is Alstom promoting special solutions for Healthier Mobility?
Our customers are reading the studies and coming to us for solutions. And they want verified solutions. For example, if we have an antiviral air filter that can filter viruses like the coronavirus from the air, the customer wants to know it will work. As COVID-19 is relatively new, standards for test procedures are not always in place. So, for each solution we propose, we have adapted or developed a proper test procedure and work with independent institutions and authorities that are able to carry out and verify those tests. We want to provide our customers with verified solutions. Our portfolio is customer-driven and solution-oriented, which is why we address all the relevant areas, from air treatment and cleaning and disinfection to special surface treatment. Then we also have solutions for passenger flow and contactless ticketing, all of which help to minimise passenger contact and reduce the possibility of infection. Each operator is juggling with different aspects of healthier mobility and Alstom's role is to bring forth the practical solutions to help them operate their trains safely. 
Go further
What is Alstom's Healthier Mobility™ program?
Healthier Mobility™ started as an initiative by a group of Alstom experts to pool key resources and skills in all technical fields to provide innovative solutions for hygiene, health and safety of passengers and staff on public transport. Over the time, it has developed into a dedicated portfolio of preventive solutions for both new-build and existing fleets, centered around five domains: air treatment, cleaning & disinfection, surface treatment, passenger flow and contactless mobility solutions.
What is Alstom's solution for long distance safe travelling?
For long-distance travel, air treatment is critical: it is about looking at air volumes, fresh air rates and air filtering. A few operators may be using older trains where the windows open, but other operators will have modern trains travelling long distances between stops and using a variable and possibly high ratio of return air in the carriages to save energy. In this case, the solution lies in adjusting the HVAC systems to let more fresh air in and improving filtration, alongside the other standard procedures of cleaning, social distancing and mask-wearing. We have developed a 'catch and kill' filter, the PEPA-F™ air filter, which eliminates bacteria and viruses very efficiently and which is currently being tested by several operators around the globe. We also offer effective cleaning and surface treatment solutions on the service side. It is about bringing together various solutions to minimise and manage the risk. 
What if trains start getting more crowded again?
This is already happening, and it is about the public having confidence in the measures operators are taking. It is important that cleaning measures are maintained and air filtration carried out. What is the new normal? To get through the pandemic we need increased measures on trains in order to control risks and keep them to acceptable levels. Part of the new normal could be using digital technology to minimise passenger bottlenecks. We have Mastria™, which is a set of tools using artificial intelligence to help better organise passenger flows. For example, if a lot of people are getting off buses in a city centre, it's likely that more people will crowd into the train station. Understanding passenger flows helps operators put solutions in place, from redesigning stations to running more trains. This can not only lead to better safety but a more comfortable journey for the passenger. Other solutions can be design-led. Printed floors influence passengers to move down inside the carriages, improving spacing within train. Ultimately, for the climate, public transport must be the backbone of our post-pandemic future, so we need to make the right choices and make transport comfortable and safe for passengers. 
How has travel changed due to COVID-19? Do you see positive changes?
I think there are positive changes for passengers, because reduced numbers mean a more comfortable journey, and perhaps this side of the equation has been somewhat forgotten in recent years. Trains are now cleaner too, with better air quality. In addition, passengers are more aware of virus contamination and behave accordingly. To win their trust and get them back on board, operators will need to preserve these conditions and communicate widely. It is political, because operators will seek financial support for all these extra costs, but passengers must feel safe when using the train. If we add the overall need to reduce emissions for the planet, then we cannot have people deciding to use private cars instead. For that reason, I think the industry has a bright future, and Alstom is working hard to provide operators with the technology needed to reassure passengers, and win them back to the train.