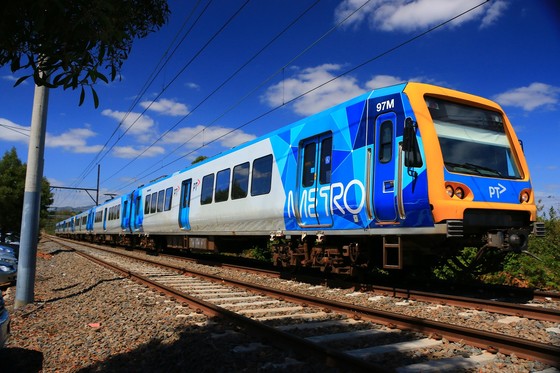 Commuter trains: the cornerstone of keeping modern metropolitans moving
Alstom's commuter transport solutions help urban ecosystems all over the world to grow sustainably, accommodate increasing numbers of commuters and alleviate traffic congestion. Building on its wealth of experience in delivering commuter solutions, Alstom offers state-of-the-art high-floor multiple units and coaches for applications between 120 and 200 km/h.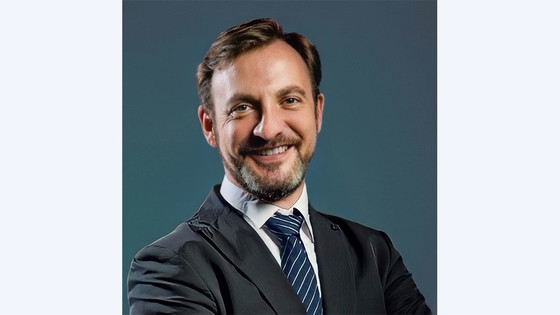 Stephane Pille is Alstom's Vice President of the Commuter Platform. A Frenchman living in Berlin, he has 25 years of experience in the railway industry, working for suppliers, operators and train manufacturers in different roles: from engineering, maintenance and procurement to project management and platforming. When not at work, his time is taken up entertaining his two-year-old boy, the youngest of four children, discovering different countries, scuba diving and going for a spin on his customised Triumph Bonneville motorbike.
Connect with Stephane on LinkedIn.
Commuter trains – what are they exactly?
Commuter train systems are the backbone of modern metropolitan areas. They connect people within cities, bring people from the outskirts and suburbs to the main city centre, as well as connect the city to its airport, ports or recreation areas. They are between the metro and regional rail systems, providing fast commuting into and around the city. What distinguishes them from the regional networks is that they stop frequently, so they need greater acceleration to move more quickly between stops to keep journey times down. They are characterised by having higher floors, which provide a flat floor within the train, giving better passenger flow and accessibility. In contrast, regional trains need to cater for varying platform heights on the network, so they have lower entrance heights but steps inside the carriages.
Commuter trains can be either single-deck trains – think of Alstom's biggest contract, the mass transit trains for PRASA in South Africa, or the Crossrail trains that are coming to London – or they can be double-deck trains as commonly seen around North American cities. They can also be a combination of single- and double-deck architecture, such as the RER trains on Europe's busiest commuter line in Paris. Commuter trains can also be used in other contexts, for example, Alstom is supplying commuter trains for the Tren Maya project in Mexico. These trains will move visitors between the city and the tourist areas and will contain sleeper carriages, a restaurant and bar areas, similar to intercity trains. 
What makes Alstom commuter trains so different?
Alstom is number one in this market, with more than 31,000 commuter rail cars in over 60 commuter systems in 15 countries. We have a strong and broad portfolio, and we adjust it to the needs of our customers. So, for example, if a customer wants the trains locally built, we can do this – we either have a factory in their country or we can set one up. On the design side, we can give customers exactly what they want in terms of interior design, lighting, aesthetic and so on, while at the same time delivering reliable and innovative railway technology.
We have different types of commuter trains, so we can propose single-deck or double-deck trains, or a mixture, depending on the capacity and dwell time requirements or local constraints. And our trains are tried and tested in terms of reliability and maintenance. We are also able to propose cutting-edge green technologies and build our offer according to the customer's requirements. We standardise to cut time-to-market for our customers and "personalise" the train, giving it an identity that fits in with the local area, its identity and heritage.
Considering today's challenges, what are the solutions you are developing for customers?
We invest a lot in research and development, and co-develop with customers. So, today, we are looking at inclusivity, accessibility and connectivity issues, alongside energy consumption and green traction, where we have a range of new technologies such as hydrogen fuel-cells, batteries and hybrid solutions. We are working on capacity and modularity: we have a customer looking at adapting carriage seating according to the time of day or week, so trains can accommodate more passengers at rush hour, but allow for more comfort outside peak hours or at weekends, for example, for trips out of the city with bikes or with children in strollers. We are also researching how to minimise vandalism and provide protection against any accidents disrupting travel, such as unattended baggage on trains. Above all, any solutions we propose must be robust and thoroughly tested to offer maximum added value to our partners and passengers.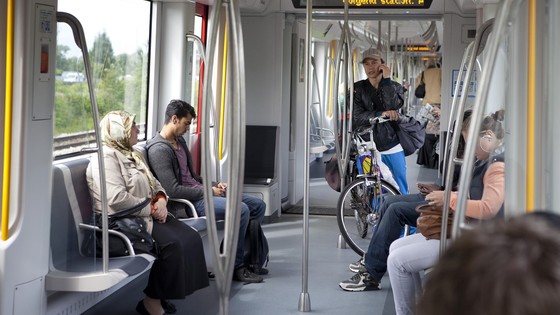 #1
in this commuter rail market
31,000
Alstom commuter rail cars worldwide
>60
commuter systems in 15 countries
What is your vision of the commuter train of the future?
As well as the challenges described above, such as better accessibility and connectivity, increased modularity and green traction, I think we will see a lot more eco-responsibility in designing and producing trains. This goes beyond recycling materials and end-of-life planning into noise and vibration reduction. Noise is a problem in urban areas, so minimising noise, vibration and pollution increases comfort for people both inside and outside the train.
Another area is driverless trains. With big data, we can design automated systems that are safer, more reliable and can run more efficiently, for example, reducing the time between trains on busy lines. This technology has been in use for many years on metro networks worldwide, so we know it is both safe and efficient. The automotive industry is doing a lot on offering solutions for less predictable environments, and we will be working on the same challenges for commuter rail networks. A fully automated system will enable further capacity and reliability improvements, even on existing railway networks. This is especially important for cities with limited space for additional tracks or roads.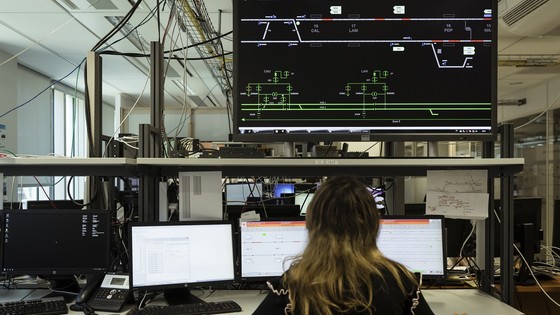 What are the next projects you will be delivering?
There are lots of exciting projects in progress! In Ireland we are working with Irish Rail to deliver single-deck electric and battery electric trains to replace and expand Dublin's DART fleet, and then in Mexico, Tren Maya, as I already mentioned, will be a state-of-the-art 'luxury' intercity and tourist service that we can learn a lot from. In Australia we have two interesting projects: Melbourne, where we are producing 25 six-car X'trapolis trains, built in Victoria with 60% local content, to increase capacity; and Perth, where we have 41 electric and two diesel trains under construction. In France, there is the RER NG contract, with 71 electric single- and double-deck trains, and in the US, we are delivering double-deck motorised cars for the New Jersey Transit. These projects illustrate the variety of needs of our customers and how Alstom is able to respond to them, around the globe.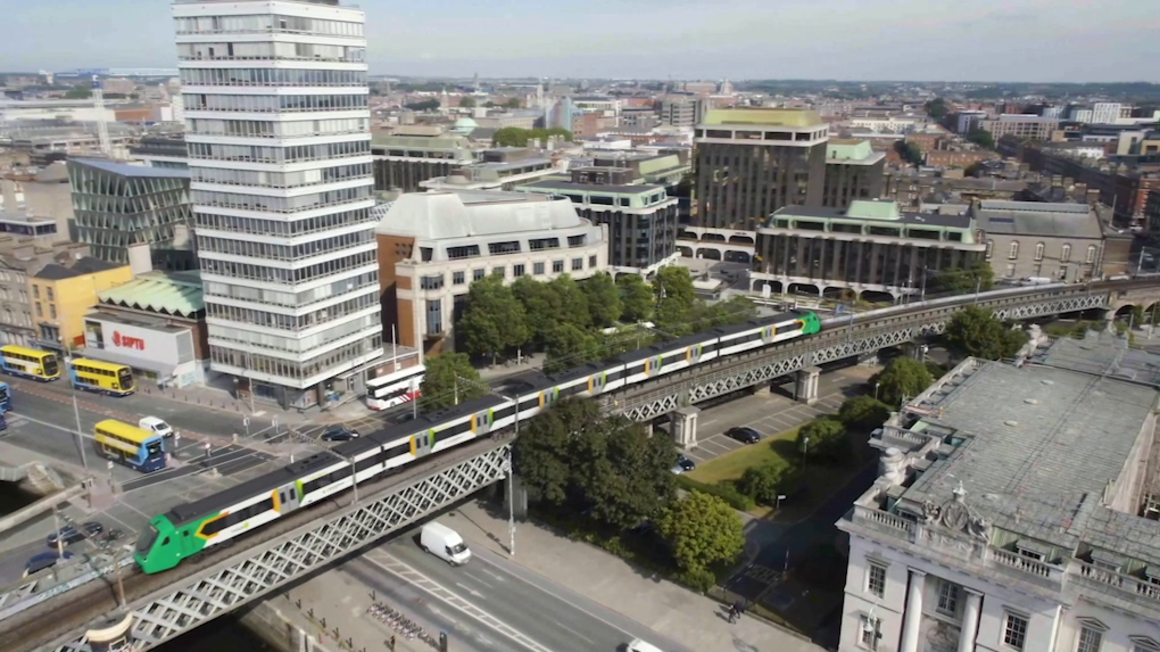 Learn more about the DART+ fleet for Irish Rail