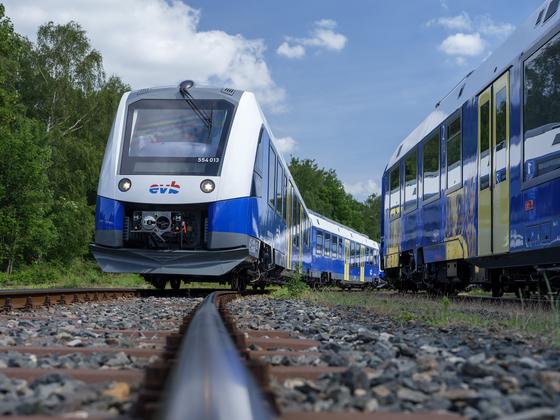 Regional trains: strong portfolio with optimised total cost of ownership
Brahim Soua, Head of Alstom's Regional Trains Portfolio, explains what makes Alstom's Coradia™ regional trains so popular across Europe and how the company's wide product portfolio is adapting to the evolving demands of regional operators for alternative traction technologies and greater automation.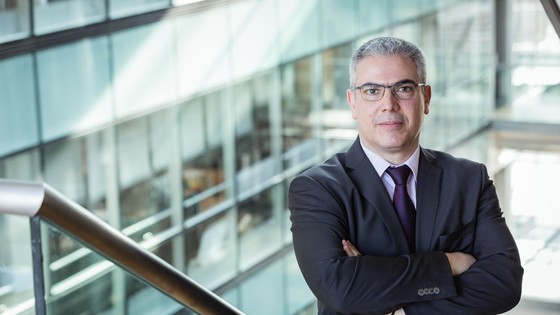 Brahim Soua holds a PhD from the Ecole Nationale des Ponts et Chaussés and a degree from Ecole Nationale Superieure des Arts et Metiers. Passionate about excellence in each and every strategic project he is involved in, Brahim has held various positions within his 26-year career within Alstom. When he is not involved in beating records and developing new solutions, he enjoys long walks in Montmartre and a good night out at the theater. 
Connect with Brahim on LinkedIn
What makes our Coradia regional train offering stand out?
At Alstom, we define regional trains as low-floor trains (access height less than 900 mm) running up to 200km/h, including passenger coaches.  
There are two major reasons our Coradia regional trains stand out; the first is that we have a large market coverage, and this can be seen by our recent successes in several European countries, from Spain to Norway. The second reason is that we optimise the total cost of ownership (TCO). It's not just about selling price, there are also energy costs and maintenance costs which feed into the total cost of ownership. These two reasons make our portfolio strong enough to win contracts across Europe.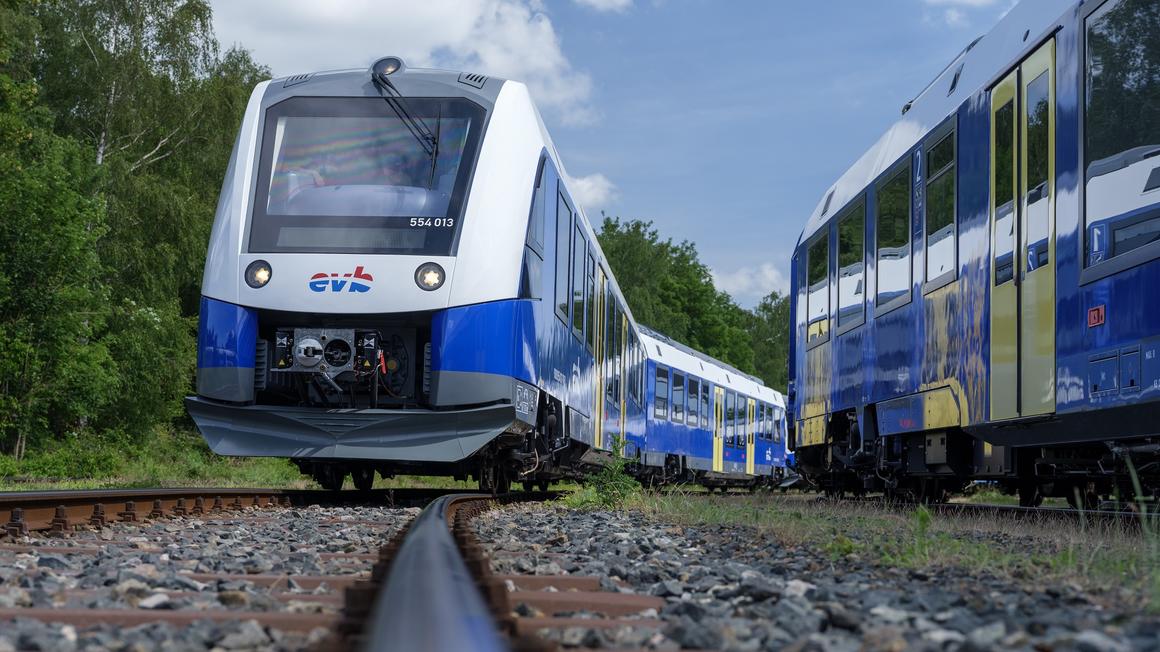 Coradia iLint for customer LNVG, based in Lower Saxony, Germany
What other innovative technologies have been developed for our Coradia regional trains?
Alstom has successfully developed different hydrogen powered solutions for regional trains, for example Coradia Stream Hydrogen for Italy and Coradia iLint. Our hydrogen traction solution can thus be adapted to several different train models, but we also have other options with zero direct emission, such as battery traction. We have a contract with Verkehrsverbund Mittelsachsen (VMS) in Germany for 11 Coradia Continental BEMU, built on Alstom's long experience of battery traction. On top of that we are continuing the development to create bi-mode electric-hydrogen solutions.   
We are working on autonomous trains, with two ongoing R&D programmes, one in France and one in Germany. We also have several train contracts ongoing, such as the Omneo™ train with SNCF, and CFL in Luxembourg and Baden-Württemberg in Germany for Coradia Stream high-capacity trains. They are already at what we call GoA2, the first level of autonomous train, so they have a driver onboard but much of the operation is automated, for example the starting and stopping of the train.  
The future is 100% autonomous, or GoA4, and it is what we are working on in our R&D programmes. Achieving level 4 means ensuring automatic mode for door closure, operation in event of disruption, and the right safety level to avoid any possibility of accidents occurring. This involves installing cameras as well as sensors and managing and interpreting that data.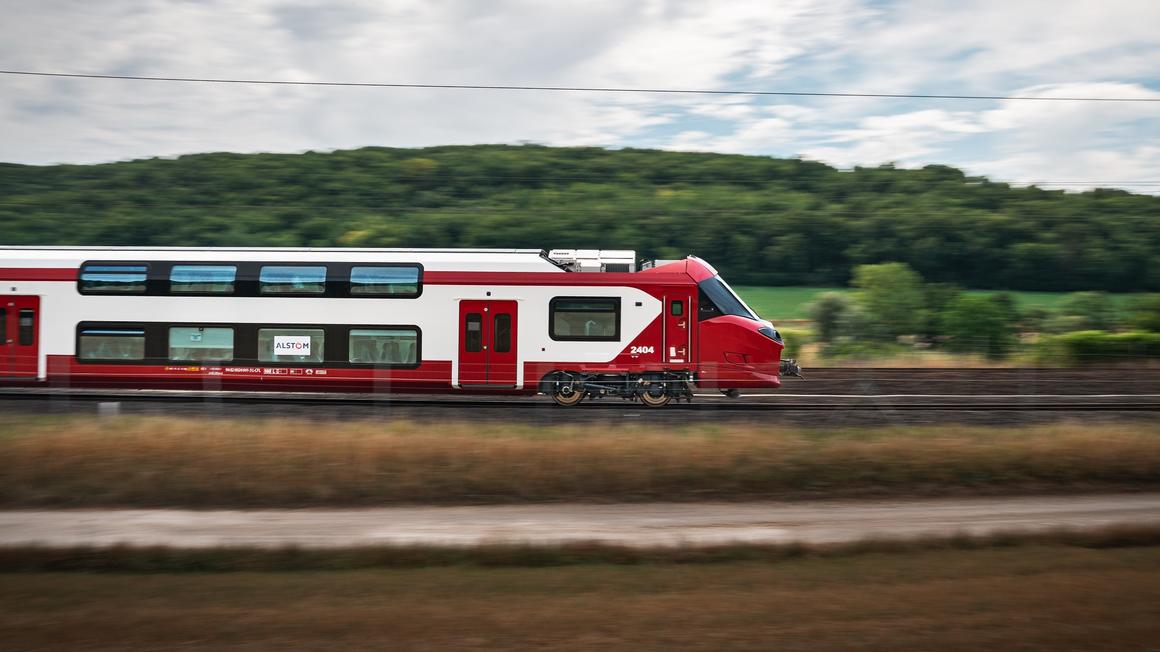 Coradia Stream High-Capacity regional train for CFL in Luxembourg
What are the market growth and opportunities within the regional mobility segment?
Over the last five years, the regional market was worth around €9bn a year and is forecast to rise by 1 or 2% per year over the coming five years. Typically, 45% of the market is made up of EMU single deck trains, 35% EMU high-capacity and double-deck trains and 20% XMU zero direct emission trains. Alstom is currently the market leader in this segment, and we are in a good position to maintain our lead.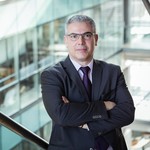 Of the upcoming regional train projects, which are you most proud of?
I have to say: all of them! Why? With the Coradia Stream Pop contract in Italy, and the contracts with ARF in Romania and with DSB in Denmark, we reinforce our strong position in single-deck EMUs. With the Baden-Württemberg, Kinzigtal, Main Weser and LNVG contracts in Germany, we are now leading the high-capacity market. And thanks to the high-capacity train contracts of Renfe in Spain and CFL in Luxembourg, we also have very good market coverage across the three different train gauges in Europe for double-deck EMUs.  
Then, we won the FNM contract for Coradia Stream hydrogen trains, where we benefit from the hydrogen traction experience gained from Coradia iLint, and in addition increase our offer for hydrogen trains. We also have four other on-going contracts for zero direct emission trains: two for Coradia iLint (hydrogen), one for Coradia Continental (battery) as well as one for bi-mode electric hydrogen trains in France, which will provide us with a good basis for our solutions in this area. This is why I think all of these contracts are important for Alstom. 
What does the future look like for our Coradia regional train portfolio?
There's no doubt that we will continue to produce both single-deck and high-capacity trains, because the future of both markets is very bright. As mentioned, we will also make progress towards autonomous trains – we already have driverless trains on the metro, for example, but there are additional aspects to consider for regional trains as metros run on their own network. We will also advance on fully emission-free solutions and continue improving them as part of our offering for alternative traction. We will also focus on healthier mobility and creating an even better passenger experience over the coming years.