Switchgear at a glance
Dedicated Centre of Excellence for switchgear
Safe, reliable and easy maintenance
Optimised solutions for low lifecycle costs
Extensive catalogue of customised products
Alstom offers an extensive range of standard high-quality switchgear components and services which include circuit breakers, contactors and disconnectors. The range of solutions covers all types of rail vehicles, from light rail, metros, commuter to regional trains and high speed as well as locomotives. Alstom's solutions are in use across all five continents.
150000+
units in operation
80
countries use switchgears
Suited to customer requirements  
Alstom's switchgear solutions are suitable for all operating environments. Components have been designed to comply with the latest standards, to withstand temperatures below -40°C and above 85°C as well as extreme humidity. The range covers rolling stock and infrastructure applications. Products can be supplied case-mounted or standalone for integration.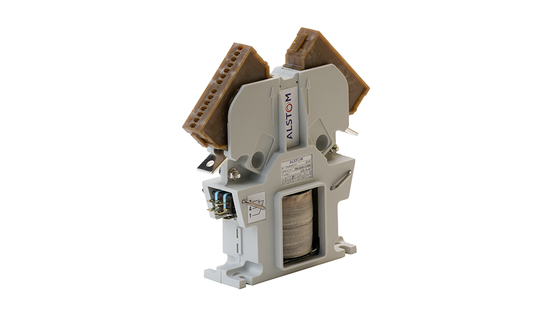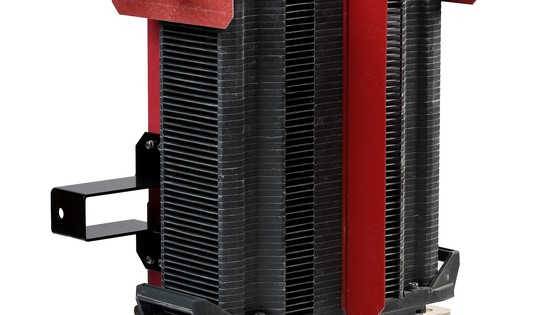 Additional services
Alstom's product offering does not stop at design and manufacture: Alstom accompanies its customers throughout the lifecycle of their systems. With product maintenance and repair services and an extensive range of spare parts, customers' energy subsystems are guaranteed optimal availability. The Alstom service offer also extends to support at customers' premises in the form of test benches and training. Alstom combines its in-house development and innovation with long-standing experience of railway systems to guarantee customers receive the latest reliable state-of-the art products and support.
Electrobox
A High Speed Circuit Breaker (HSCB) included inside its insulating box. The electrobox is a very compact HSCB box for 750 VdC or 1,500 Vdc applications. 
The design principles of the electrobox are:
Compact

: Electrobox is a compact product for urban roof mounting applications

Reliability

: More than 3,000 circuit breaker boxes in operation

Easy & low maintenance

: Design simplifying maintenance without specific tools.     

Worldwide after-sales service
Protected against harsh environments thanks to natural ventilation that prevents the entry of dust and condensation.