SRS at a glance
Compact ground-based charging solution
Eliminates masts and overhead wires
Compatible with any vehicle dimensions (including double-decker buses)
Safe, automatic and rapid charging
Building on over 15 years of expertise acquired from the development of APS technology, Alstom extends its feeding systems portfolio with SRS, a conductive ground-based static charging system for trams or electric buses equipped with on-board energy storage.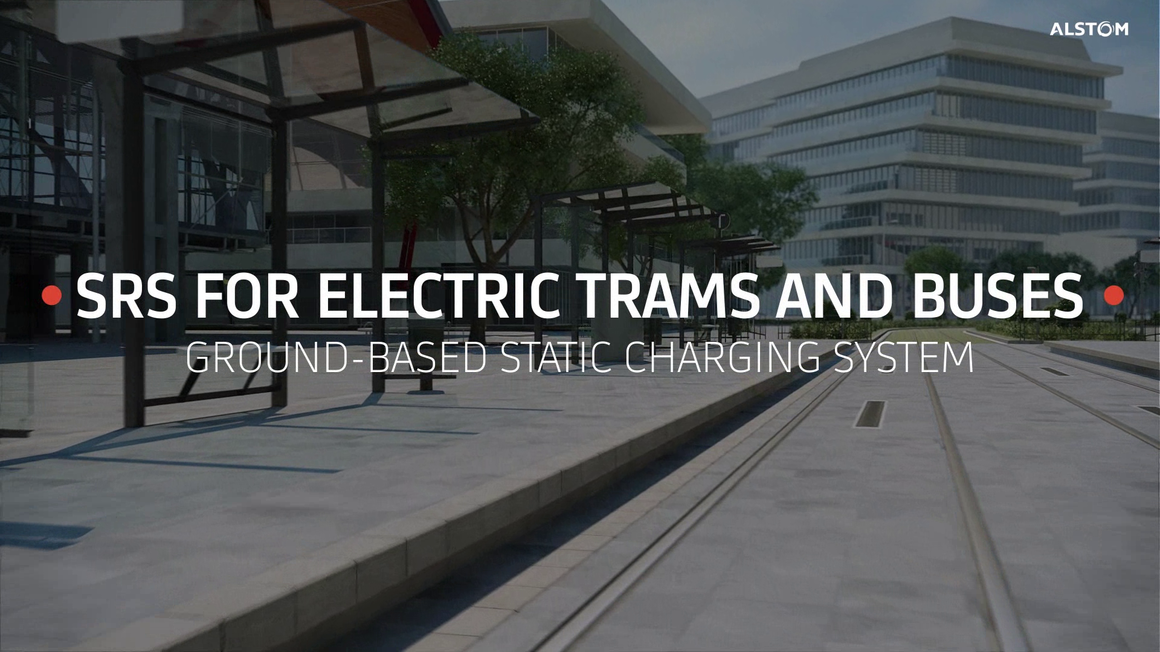 SRS for electric trams and buses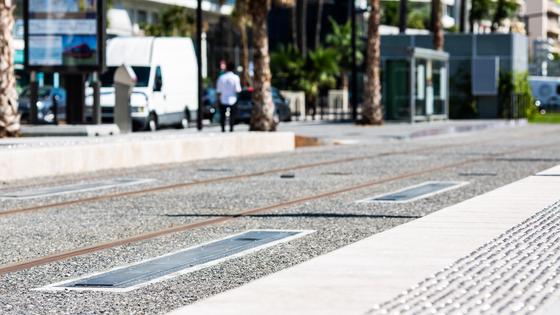 Clear skies for cities
SRS is a technological breakthrough in electric public transport, enabling city authorities to operate clean, quiet electric fleets without unsightly or obstructive catenary masts and overhead lines. This is an added advantage for cities with exceptional architectural heritage or constraints such as narrow streets or bridges, where overhead infrastructure is unsuitable or unfeasible. The charging system can be used at stops and at line terminuses, in particular for electric buses which can fully recharge in the space of a few minutes.
Fast and unobtrusive
Power is supplied through a conductive device (rails or pads) embedded in the road or track surface at the bus or tram stop. When the vehicle is stationary over the device, a current collector shoe lowers automatically and makes contact to charge the battery. In tramway operation, this process takes no longer than 20 seconds – ordinary dwell time - causing no delays to services. A compact solution, SRS blends invisibly into the cityscape.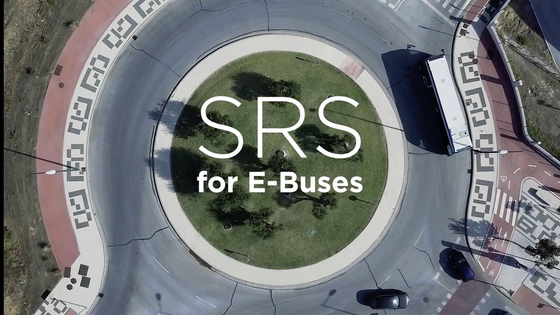 SRS ground-based recharging system for electric buses
11
km of SRS powered tramway in Nice
>15
years of commercial service with APS
Malaga SRS for e-buses

In front of the University of Malaga the local transport operator EMT is operating a prototype of SRS for e-buses on line 1. It is equipped with a 200kW charger and is associated with a twelve-metre Linkker e-bus. This will enable the world's first automatic, ground-level rapid charging system for a 100% electric bus.

SRS (Tram for Nice)

Alstom France has successfully supplied its latest-generation Citadis tram together with the innovative ground-based static charging solution SRS to the city of Nice. As a result, the tramway lines 2 and 3 are perfectly integrated into the architecture of the city.