Sustainability led Paolina to choose Alstom
Paolina Diaz Radilla chose Alstom because she wanted to work for an international company in a sustainable industry.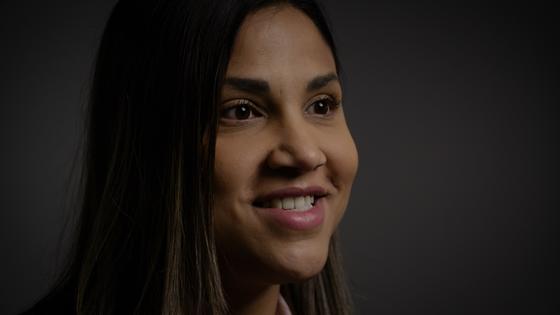 As a Material Planner in Alstom's supply chain department, Paolina Diaz Radilla procures materials for projects in Norway and Denmark from her base in Oslo. Her work entails scheduling deliveries, managing supplier relationships, and making sure that deliveries arrive on time.
When joining Alstom in November 2021, she brought with her several years of experience in supply chain management and project-based procurement from different industries. It was Alstom's global reputation for sustainability that attracted Paolina.
Journey at Alstom
"I wanted to be part of an industry that makes a positive impact on society. Alstom is a company where I can be part of this positive change," she says.
Paolina is personally committed to sustainable choices in her own life. She chooses, for example, to commute to work by train instead of taking the car.
"It makes my life easier; I avoid traffic. I like to sit and check my emails on the train," she says.
But she also considers Alstom's environmental impact when coordinating the delivery of material for projects around the world.
"Part of my job is planning the deliveries until the final destination. For me, it's very important to reduce the carbon footprint with fewer deliveries. We have seen a lot of changes to our planet, so we have to be conscious and take it seriously, not just do things on an individual level but also in our daily jobs," she says.
Multinational workplace leads to better collaborations
Another attractive aspect of working at Alstom is having contact with a global network of suppliers. Paolina says that being in touch with suppliers around the world adds an interesting dimension to her job and teaches her to negotiate with people from different countries and different cultures.
"Supplier relationships are very important. I'm interested in having international contact with people, so this role is perfect for me," she says.
But she doesn't have to reach out to suppliers for international contacts. Alstom's employees hail from many different nations, which contributes to a more dynamic workplace culture.
"It makes the job more interesting and efficient," she says, adding that a diverse team means a diversity of ideas which is good for collaborations.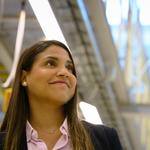 Alstom offers me a great balance between work and life
On top of a challenging job, Paolina has two girls and a bustling family life with many activities.
"Work/family balance is very important. I drive my kids to football and volleyball. I am a social person and like to meet friends and travel, if possible," says Paolina.
Alstom's commitment to a healthy work/life balance makes it possible to have a full life, she adds. So there's time to take her girls to practices, birthday parties, as well as time for her to go for walks in the forest with her own friends and visits to Oslo, which is twenty minutes away.
"Alstom offers me a great balance between work and family. We have several activities that include families," she says, adding that this helps her enjoy her job.
Asked where she sees herself in the future, Paolina says she wants to continue at Alstom but she's open to new possibilities in the Nordics. Alstom is an international company that offers a range of opportunities in several countries, she says.
"I would like to continue my career in Alstom and in this industry. I see myself in the supply chain. Let's see what the future brings."