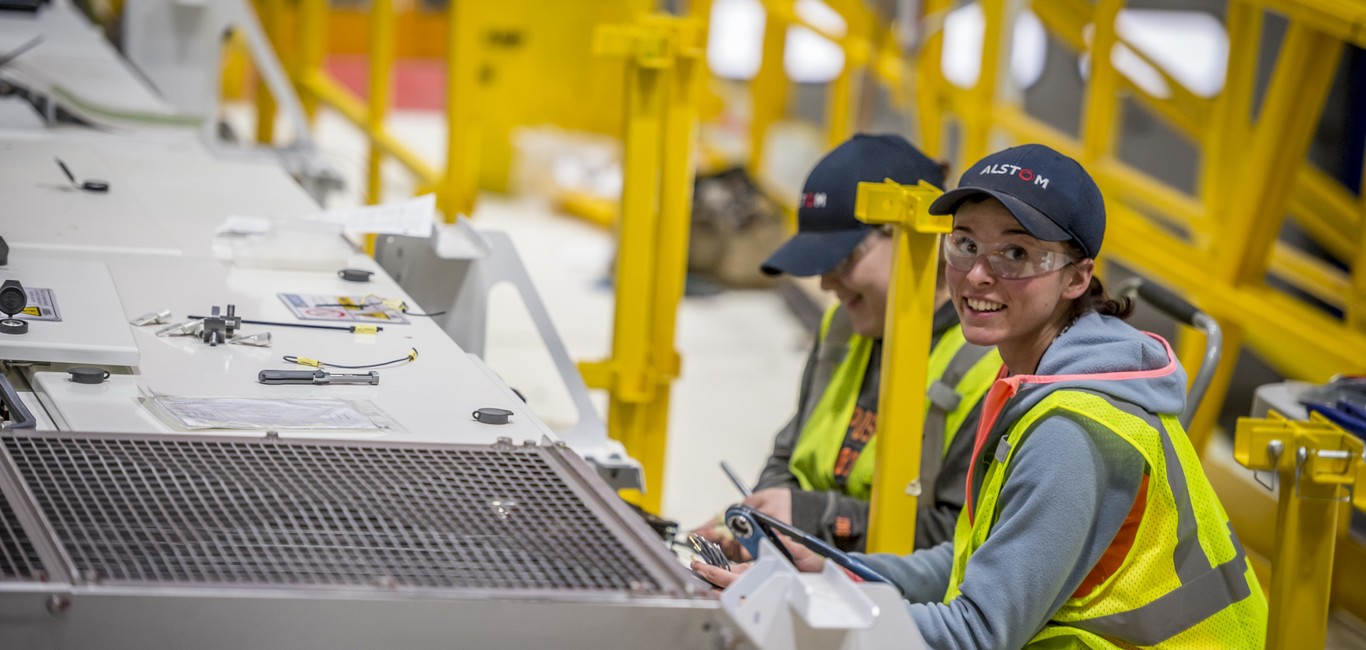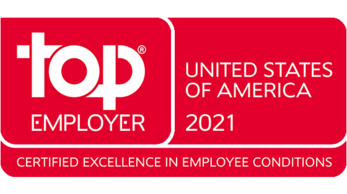 Contact Alstom in the USA
641 Lexington Avenue
28th Floor
New York
NY 10022
+1 212 692 5353
160+ years of innovation
Alstom is a mobility technology leader in the U.S., with a history dating back more than 160 years. Alstom transfers technology and localizes manufacturing to create new, sustainable, high-tech engineering and industrial jobs across the country to serve domestic and international customers. Alstom products can be found across the U.S., unbeknownst to most transit users. Its history is steeped in its experience building and repairing rail cars and locomotives, and in supplying signaling solutions for America's great cities and agencies, such as New York City, Chicago, Atlanta, Washington, D.C., New Jersey Transit, Caltrans, and Amtrak, as well as America's freight railroads. To date, Alstom has delivered more than 8,000 new or renovated vehicles and more than 50% of signaling for North America's rail network.
Alstom's industrial and operational presence supports customers from coast to coast: supporting customers from Mare Island, CA, Naperville, IL, and Hornell, NY with scalable solutions from full maintenance to modernization to technical support and spares supplies; leveraging major engineering development centers in Rochester, NY and Melbourne, FL to provide a complete suite of critical safety and operational control products and services for rail industry; and building next generation high-speed trainsets for America in America, in upstate New York. Alstom's presence in the U.S. continues to expand, as the company looks to fill end-to-end manufacturing positions, from design, industrial and mechanical engineering to sourcing and supply chain, from project management to production to testing.
Alstom can achieve 95% domestic content or higher on its railcars and works with over 500 suppliers across the United States to build modern passenger railcars domestically, embracing the local competences, skills sets and expertise to hire this generation and train future generations of engineers, mechanics, welders, logistics planners and an entire chain of workers ready to innovate and bring new technologies to America.
As it ensures customers more effective solutions and reduced total cost of ownership, innovation is a source of competitiveness and differentiation for Alstom as well as a catalyst for new contracts and markets. Main programs include complete renewal of mainline and urban train ranges as well as latest innovation in systems, signaling and services, from Avelia Liberty high speed trainsets for the Northeast Corridor to the ONIX 671 traction system, specifically developed for the U.S. subway/metro market. Alstom intends to take full advantage of the digitalization trend and is fully focused on a forward-looking approach to understand and meet the expectations of operators and passengers, who are central to its innovation strategy. To improve customer satisfaction, Alstom executes its contracts with a focus on ensuring the highest standards in quality, costs and lead times. This operational excellence goes hand in hand with a commitment to environmental performance in response to high market demand for products (energy savings), manufacturing processes (eco-design and green materials) and lifecycle management (recycling).
Bringing high-speed to America

In 2016, United States' rail operator and Alstom's long-time customer, Amtrak, chose Alstom to supply 28 Avelia Liberty trainsets for the country's main high-speed service on the heavily travelled Northeast Corridor. Designed for passenger comfort, this new-generation train incorporates the very latest technologies in high speed, welcomes more passengers and significantly reduces energy consumption. Alstom will also provide Amtrak with long-term technical support and supply spare components and parts for the maintenance of the new trainsets. The train can travel at speeds up to 186 mph but will initially run at a maximum speed of 160 mph based on NEC track speed limits. The Avelia Liberty for Amtrak is 95% Made in America, and is being built at Alstom's Hornell, New York, site. Alstom will support the maintenance of the new trainsets via a specific Technical Support and Spare Supply Agreement.
1/4
of metro cars in the U.S. are Alstom-made
56%
of NYCT's propulsion for its subway cars
50%
of signaling in North America's railroad network
New York City subway

New York City Transit: over 1,000 R160 cars and over 2,000 traction systems for the R142, R160 and R211 fleet .

Atlanta: control center

Implementation of an Integrated Operations Center for MARTA.

Boston – Green Line vehicle overhaul

Completed overhaul of 103 Green Line Type 7 light rail vehicles
High speed trains for the Northeast Corridor

Amtrak: 28 Avelia Liberty next generation high-speed trainsets.

Los Angeles metro

LA Metro: overhaul of 52 light-rail vehicles

R211 propulsion

Propulsion system for New York Metropolitan Transportation Authority's 535 new R211 subway cars

MBTA bi-level modernization

Modernization of 106 bi-level cars for Boston

MTA light rail vehicle modernization

Overhaul of 53 light rail vehicles for Baltimore

ITCS: Satellite-based vital train control

Virtual block-based signaling system for Amtrak (Michigan, Illinois) and Ferrocarriles del Norte de Colombia

Control center for Atlanta

Signaling and control system modernization

Signaling for NYCT

Multiple signaling projects involving relays and solid state interlockings for New York City's subway system

Amtrak: long-term service contract for current Acela fleet

4,500+ days to date of 24/7 parts and technical support and warehouse management to support maintenance

Vendor managed inventory for SFMTA

Inventory management for San Francisco's light rail, historic streetcar and cable car fleets

Locomotive overhauls

Supporting the mid-life overhaul of six diesel electric Caltrain passenger train locomotives and Metra's locomotive overhaul program

Overhaul & various repairs for Caltrans bi-level rail cars

Overhauling HVAC systems, replacing the floors, adding bicycle storage and modifying galleys to provide enhanced passenger experience
Working at Alstom in the U.S.
Alstom is an equal opportunity employer, guided by our fundamental values – Agile, Inclusive, Responsible - and our Code of Ethics. We are an employer of choice, offering competitive and attractive job opportunities in a growing and dynamic North American market, as well as globally through international missions and projects, which foster cultural and professional exchanges and enrichment. Gender, nationality, and culture diversity make for a stronger workforce and company.
Annual DBE Goal

To access information related to ALSTOM Transportation Inc.'s Annual DBE Goal