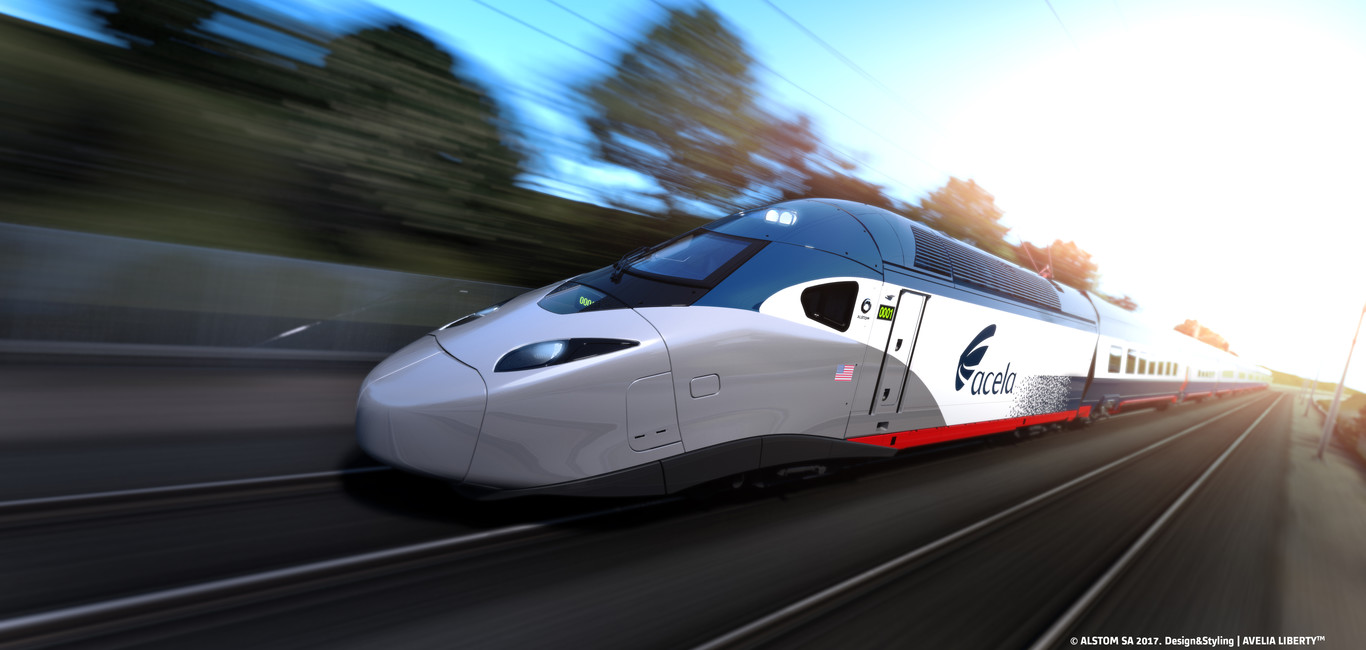 Contact Alstom in the USA
641 Lexington Avenue
28th Floor
New York
NY 10022
+1 212 692 5353
160+ years of innovation
With a local history dating back more than 160 years, Alstom is 2,400 employees strong across 11 sites. Alstom continues to invest in its operations and its people (working with more than 350 suppliers in 35 states), to bring the latest state-of-the-art technologies – from high speed trains to metros, and from streetcars (LRVs) to customized services, infrastructure and signaling solutions - to the American market, deploying them to meet today's and tomorrow's mobility challenges. Alstom's technologically advanced products and solutions are designed and customized for local market needs, with modularity and flexibility in mind. Thus, knowledge and production are transferred and localized, supporting new industrial clusters and creating new, sustainable, high-tech, highly-quality engineering and manufacturing jobs in North America.
Alstom has provided and continues to provide its mobility solutions to both private and public operators across the U.S., in cities such as New York, Boston, Baltimore, Washington, D.C., Atlanta, Philadelphia, the San Francisco Bay Area. The end goal is always the same: helping our customers achieve and surpass their objectives and optimizing the total cost of ownership of their assets and operations.
Sustainable mobility is at the heart of how we think and what we do, in all of our activities and in all of our projects. Alstom products and solutions are developed with sustainability built in from end to end, from design to sourcing to retirement, and through the commitment and partnerships we develop with women-, minority-owned and disadvantaged businesses to enhance workforce development in the communities in we live and work.
Bringing high speed to America
In 2016, United States' rail operator and Alstom's long-time customer, Amtrak, chose Alstom to supply 28 Avelia Liberty trainsets for the country's main high-speed service on the heavily travelled Northeast Corridor. Designed for passenger comfort, this new-generation train incorporates the very latest technologies in high speed, welcomes 35% more passengers and significantly reduces energy consumption. Alstom will also provide Amtrak with long-term technical support and supply spare components and parts for the maintenance of the new trainsets. The train is capable of travelling at speeds up to 186 mph, but will initially operate at a maximum speed of 160 mph based on NEC track speed limits.Most of the Avelia Liberty for Amtrak will be manufactured in the United States. The new trainsets will be manufactured at Alstom's 160 year-old historic site in Hornell, NY. They will be maintained in the depots of Amtrak in Boston, New York and Washington DC under a specific Technical Support and Spare Supply Agreement with additional support from Alstom's sites in New York, Delaware and Illinois.
1/4
of metro cars in the U.S. are Alstom-made
New York metro

New York City Transit: over 1,000 R160 cars delivered

Atlanta: control center

Implementation of an Integrated Operations Center for MARTA.

Rocky Mountaineer: renovation

Completed overhaul of 10 passenger coaches.
High-speed for the Northeast Corridor

Amtrak: 28 Avelia Liberty next generation high-speed trainsets.

Los Angeles metro

LA Metro: overhaul of 52 light-rail vehicles.
Working at Alstom in the U.S.
Alstom is an equal opportunity employer, guided by our fundamental values and our Code of Ethics. We are an employer of choice, offering competitive and attractive job opportunities in a growing and dynamic North American market, as well as globally through international missions and projects, which foster cultural and professional exchanges and enrichment. Gender, nationality, and culture diversity make for a stronger workforce and company.
Annual DBE Goal

To access information related to ALSTOM Transportation Inc.'s Annual DBE Goal