Rolling stock
Coradia Stream regional trains - higher capacity and operational efficiency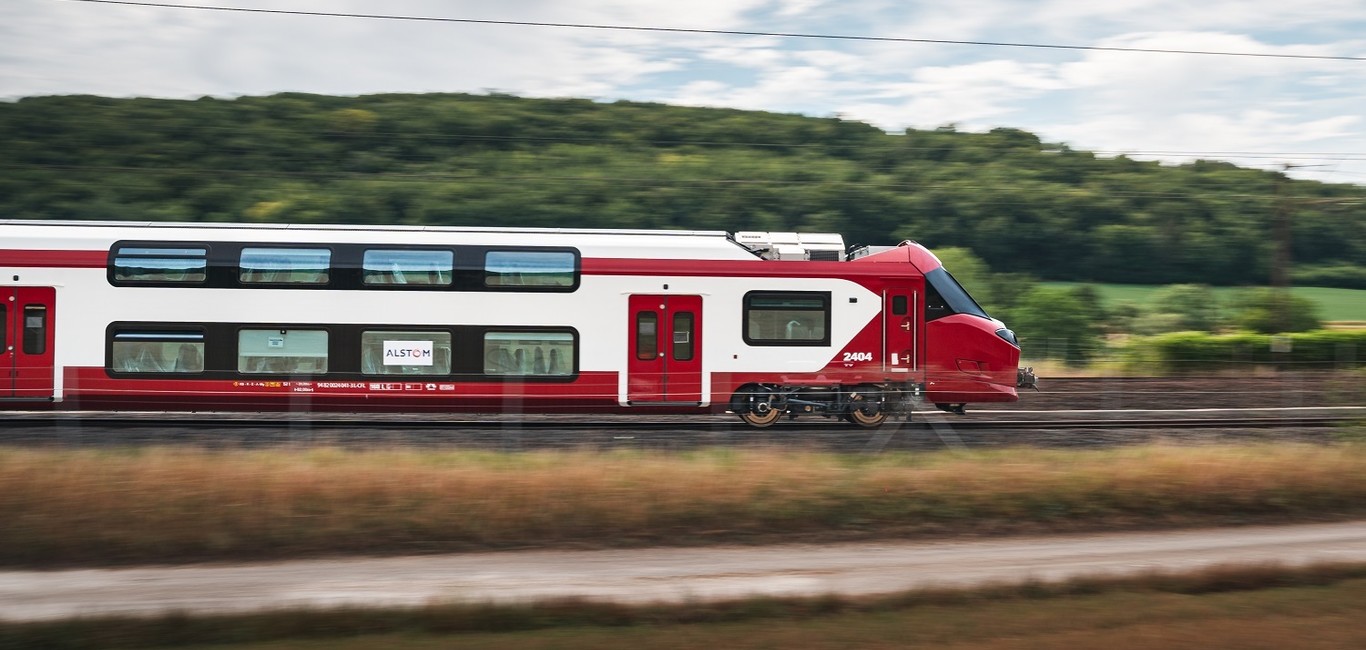 Maximum speed of up to 200 km/h
Emission-free and high-capacity solutions offered
Low floor accessibility, without ramps and no steps
Optimised energy consumption
Easy maintenance and proven components
Coradia Stream™ is a state-of-the-art, high-performance electric multiple unit (EMU) with a maximum speed of up to 200 km/h that offers a modular design to allow operators to choose their best configuration and interior, including single-deck and double-deck versions. The train family also offers emission-free traction solutions such as battery or hydrogen for non-electrified lines.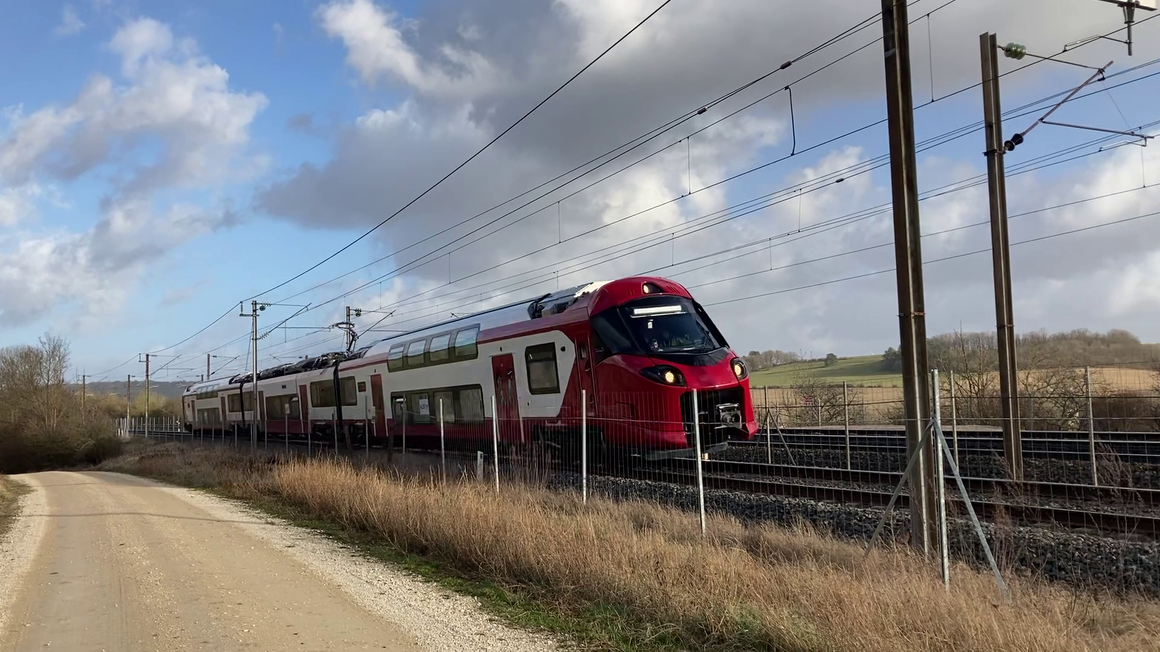 Coradia regional trains include a wide portfolio of regional and intercity trains to operate with different power systems from diesel to electric and dual modes, including green traction options.
Coradia Stream single-deck 
The Coradia Stream single-deck is a highly versatile train for both regional and intercity services, offering different types of cars for a modular configuration. The trains come in 3 to 5-car articulated and 4 to 10-car semi-articulated configurations, spanning from 66 m long to 165 m, with a passenger capacity from 170 to 570. The maximum speed for regional trains is 160 km/h, and for intercity it is 200 km/h. 
The Coradia Stream single-deck has improved low floor accessibility, without ramps and no steps for a new passenger experience.    
It has been especially developed for the European market, and in total, almost 500 trains have been ordered by Italy, Romania, the Netherlands, and Denmark, ensuring a well-proven product.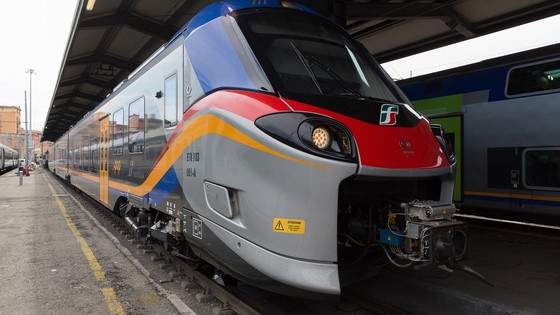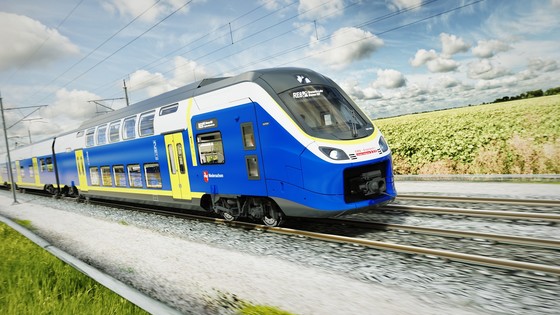 Coradia Stream high-capacity
The Coradia Stream high-capacity offers maximised passenger capacity with double-deck cars for trains with 3 to 6-car configurations. The train has a highly modular approach with a cost-efficient operation design, and almost 400 Coradia Stream high-capacity trains have been ordered by Luxemburg, Germany, and Spain. The maximum speed is 200 km/h. 
The Coradia Stream high-capacity provides high-capacity transportation while ensuring accessibility and smooth passenger flow. Entrance height is adaptable and the train has an optimised layout with platform-level access on all entrances, flat floor in the centre cars, and multipurpose area for wheelchairs and strollers in the centre car. 
900
Almost 900 Coradia Stream and Coradia Stream high-capacity ordered
9%
reduction in energy consumption due to design optimisation
40%
Up to 40% saved in lifecycle costs​ for advanced technologies
95%
built from recyclable material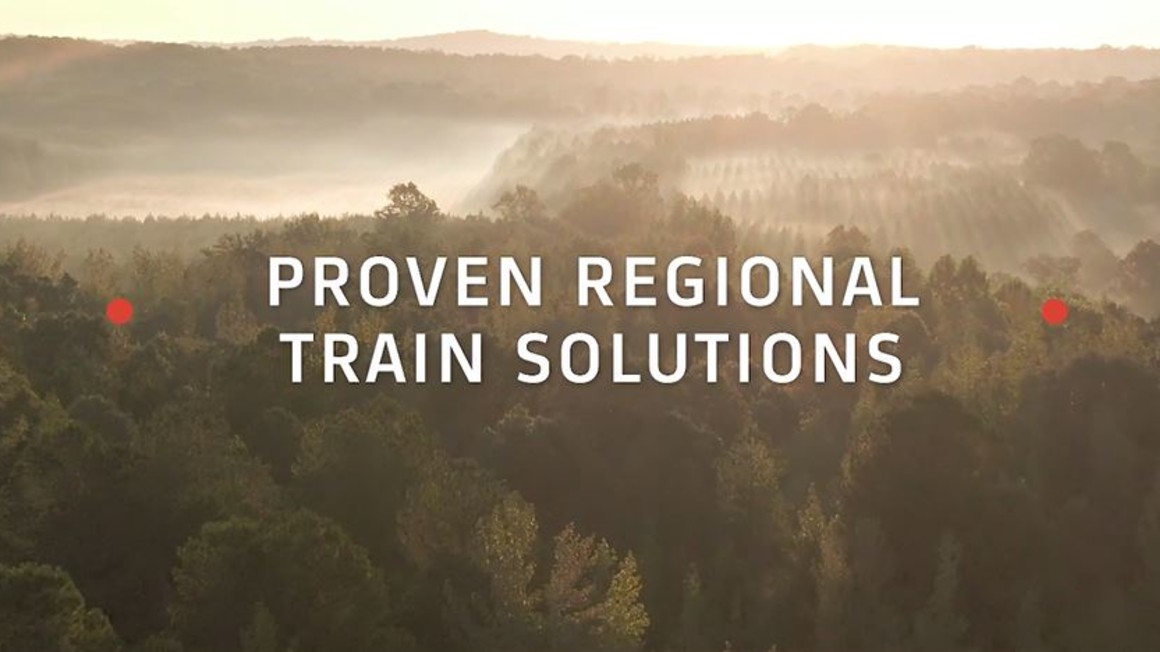 We're the only player with proven hydrogen and battery-powered trains. Learn all about our Coradia Stream trains, as well as our Coradia iLint, the first hydrogen passenger train series in the world.
Coradia Stream for DSB in Denmark

In 2021, Alstom won the largest train framework contract in Danish rail history with Danish State Railways (DSB), valued at a total of €2.6 billion, with a firm order of 100 Coradia Stream regional trains and a 15-year full-service maintenance agreement.

Coradia Stream ICNG for NS, the Netherlands

Alstom will supply 99 Coradia Stream regional trains (ICNG - Intercity Next Generation) to Nederlandse Spoorwegen (NS) with a maximum speed of 200 km/h and a total passenger capacity of the fleet of 25,000 seats.

Coradia Stream high-capacity for CFL, Luxembourg

Alstom has delivered 34 regional high-capacity double-deck trains to CFL. The new feet includes 80-metre and 160-metre-long trains with a maximum speed of 160 km/h to run on the national network, as well as in Belgium and France.

Coradia Stream high-capacity for LNVG, Germany

Alstom has been selected to supply 34 Coradia Stream high-capacity double-decker EMU trains to LNVG in Germany. The trains ordered consist of four vehicle units - two driving cars and two center cars each. In total, the order amounts to 154 vehicle units (68 driving trailers and 86 middle coaches).