Traxx Universal at a glance
The most modern 4-axle locomotive platform
Excelling performance to maximise customer benefits
Available in many configurations for single or multiple-country applications
Last mile functionality for dynamic transition into non-electrified tracks without using a shunting locomotive
Unique corridor operation possible with latest Alstom onboard signalling
As part of the broadest locomotive portfolio in the industry, Alstom offers Traxx Universal™, a 4-axle electric locomotive platform with outstanding modularity, reliability and performance, available for freight and passenger applications on many different multiple-country corridors.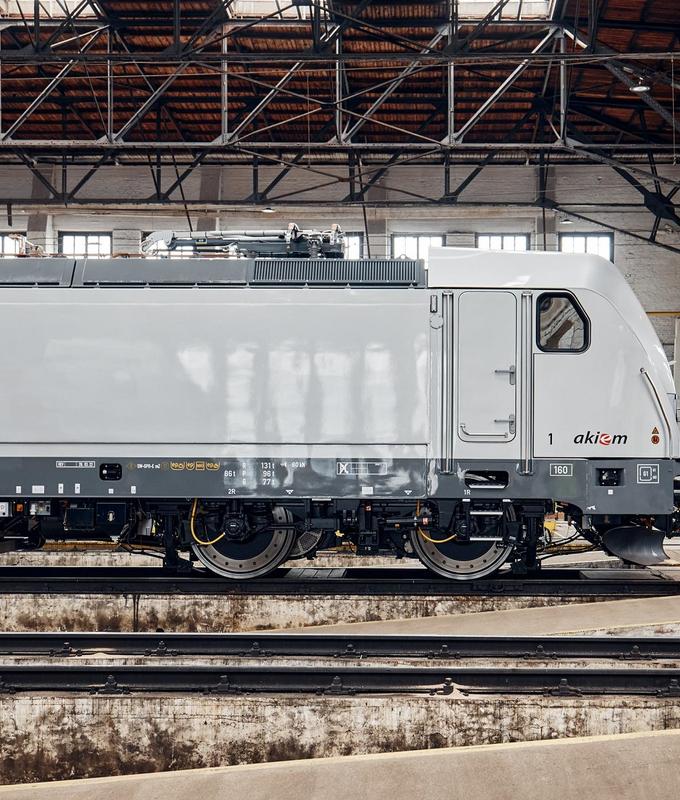 State-of-the-art

freight and passenger locomotive platform

Traxx Universal locomotives are used to operate freight or passenger trains at speeds up to 200 km/h. Offering a great variety of configurations for different catenary voltages, signalling systems, traction requirements, for single or multiple-country operations, and allowing multiple traction with other locomotives or pulling / pushing passenger cars.

The most modern

4-axle locomotive platform

Traxx Universal™ is the most modern 4-axle locomotive platform with latest converter, transformer, signalling and communication technology, providing better performance and easier upgradability to cope with future requirements.

Last mile

functionality

Alstom was the first to introduce the last mile functionality. It allows to access non-electrified terminals, ports, sidings, etc. at high tractive effort and in seamless, dynamic transition without the need of a shunting locomotive. Together with a remote control for shunting, it even enables one-man operation.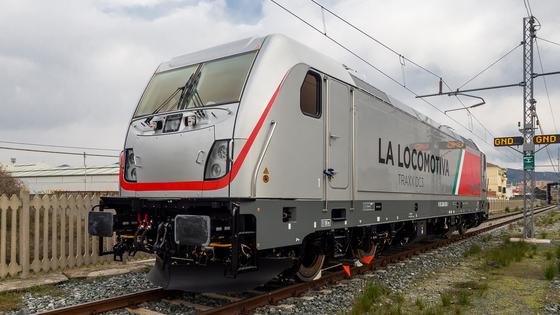 Excelling performance to maximise customer benefits  
This new generation of 4-axle mainline Traxx™ locomotives excels in all main aspects of lifecycle costs such as tractive effort, power, energy consumption and maintainability for many different types of applications and corridors, allowing customers to pull more wagons, safe energy cost and avoid many workshop visits to boost profitability.
Unique corridor operation with latest Alstom onboard signalling
The combination of the most modern locomotive platform with Alstom's world-leading signalling system enables higher performances and longer / new corridors such as an East-West corridor from France to Poland.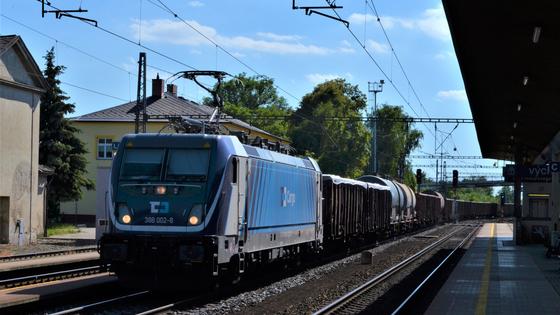 Traxx Universal™
key figures
>100
locomotives equipped with last mile functionality
40K
km minimum maintenance interval
Traxx 3 MS electric locomotive for CD Cargo

Several orders of CD Cargo totalling 48 Traxx 3 MS locomotives mark Traxx Universal's strong position in the Central and Eastern European markets. The locomotives strengthen hauling capacity and reduce energy consumption.

Traxx 3 AC electric locomotives with Last Mile for Railpool

Orders for 20 Traxx 3 AC locomotives for operation in Sweden / Norway strengthens Railpool's fleet of Traxx locomotives in Scandinavia. All newly-ordered locomotives will be equipped with the last mile functionality.

Traxx 3 DC electric locomotive for GTS Rail

With the most significant order in its history, the Bari-based intermodal freight transport company GTS Rail signed an agreement for 20 Traxx Universal locomotives for Italy. Part of the fleet will again be equipped with the last mile functionality.

Traxx 3 DC electric locomotive for Mercitalia

Italian freight company Mercitalia Rail was the first customer to benefit from Alstom's mainline locomotive's improved traction, adhesion control, maintainability and energy efficiency. The contract for 40 plus 20 locomotives includes 16 years full maintenance by Alstom.

Traxx 3 MS for CFL Cargo

CFL Cargo orderd 10 Traxx 3 MS locomotives benefiting from the integration of the latest Alstom signalling solution for an extended East-West corridor from France to Poland. As a first for multi-system locomotives, five units will be equipped with the last mile functionality.

Traxx 3 for RegioJet

Alstom was awarded contracts to supply 31 passenger locomotives. Offering a nominal power of 6.4 MW and five signaling systems including ETCS, these locomotives are designed to run in six European countries.

Traxx 3 for DB

Three DB entities ordered 172 Traxx Universal locomotives for freight, regional and intercity traffic. The different types are dedicated to maximise hauling capability in freight operation or to ease train-wide communication and push/pull operation in passenger mode.

Traxx 3 for Akiem

In a framework agreement for 52 locomotives, Akiem has ordered 16 Traxx AC3 locomotives for single and multi-country operation. Akiem extends the operational range of its locomotives and offers its customers a high degree of flexibility.
Technical details
| | |
| --- | --- |
| Gauge | 1435 mm |
| Axle load (approx). | 22 t |
| Main propulsion | Electric MS, AC, DC  |
| Secondary propulsion | Diesel or battery |
| Power | Up to 6.4 MW |
| Tractive effort  | Up to 340 kN  |
| Operating speed | 160 - 200 km/h |