Pioneering hydrogen mobility for rail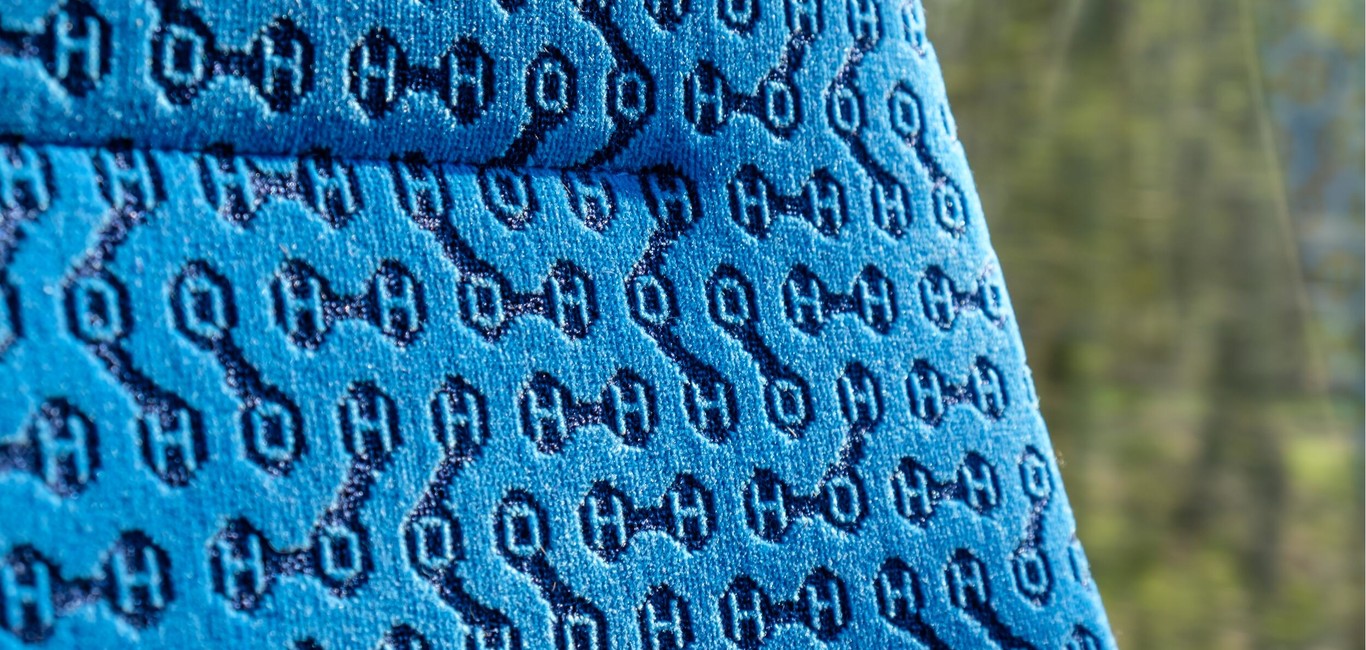 The railway industry is one of the cleanest sectors in the field of transport and railway applications are ideally suited for the use of hydrogen. Hydrogen technologies and solutions will bring about the change in road and rail transport - towards a clean and ultimately emission-free energy system.
Hydrogen powered potential
Many countries are already investing in hydrogen energy infrastructure. This won't only help make CO2-free transport a reality, it will drive down the cost of hydrogen power, making investments into green mobility even more affordable:
Financial support for a green hydrogen policy*

| Country | Germany | France | Italy | Spain | Portugal |
| --- | --- | --- | --- | --- | --- |
| Investment | €12.3bn | €7bn | €10bn | €8.9bn | €7bn |
EU reduction target in transport emissions (Sustainability and Smart mobility Strategy launched in 2020)
15%
growth potential of the global hydrogen rail capital market (Morgan Stanley)
59
Alstom has been awarded firm contracts in Germany, France and Italy for 59 hydrogen trains
"Rail is the superstar of the transition to a more sustainable transport system: it is largely electrified, highly efficient and therefore one of the cleanest options. The Coradia iLint is precisely the project that shows innovation towards the reduction in transport emissions in action."
European Commissioner for Transport
Alstom is the only rail player that today offers the entire scope of green traction solutions and in-house fuel cell technology. Hydrogen trains have been running in Germany since 2018 and the Group has been awarded firm contracts in Germany, France and Italy for 59 trains and has multiplied partnerships with other countries in Europe. 
Hydrogen trains offer a clean, reliable and cost efficient alternative for 46% of mainline tracks in the EU that aren't electrified. On April 21, we hosted a webinar on Alstom's hydrogen solutions & ambitions for European rail in Salzgitter, Germany, from our very own Coradia iLintTM, the world's first hydrogen train. The webinar was part of the Alstom initiatives within the European Commission's European Year of Rail framework. The technology is gaining momentum quickly. We've received follow-up orders in Italy and France, led a pilot project in the UK and ran successful test runs in Austria, the Netherlands and Germany.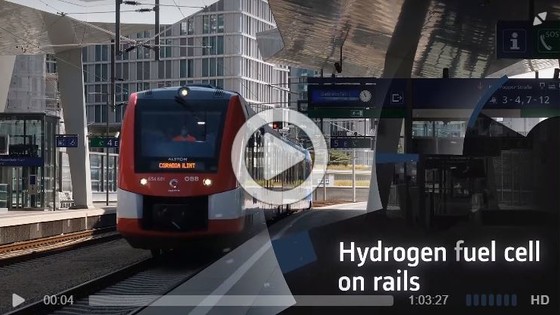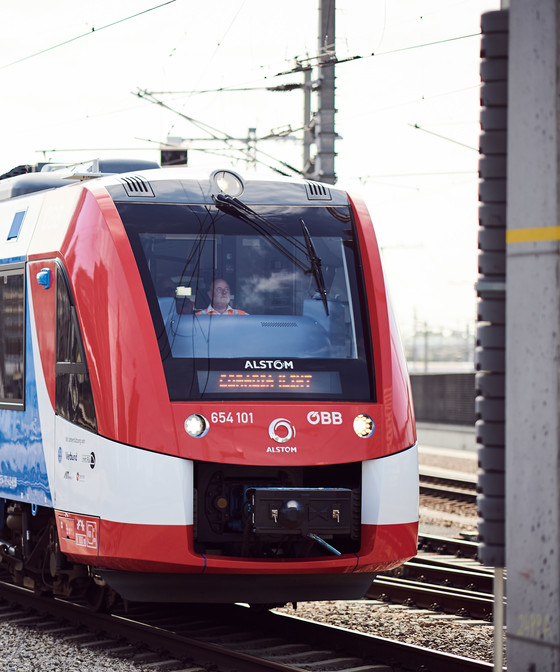 Hydrogen in action
Alstom's Coradia iLint™ - a true pioneer
In line with our aim to facilitate a global transition to a low-carbon transport system, Alstom has pioneered several sustainable mobility solutions. The Coradia iLint™ is a perfect illustration for our commitment to designing and delivering innovative and environmentally-friendly solutions.
How does a fuel cell work?

The hydrogen fuel cell produces electrical power for traction. The fuel cell supplies electrical energy by combining hydrogen, which is stored in tanks on board, and oxygen from the outside air. Only water vapour and condensation water are removed.

Hydrogen powered mobility

While hydrogen technology might appear complicated, it works in a simple way. Hydrogen isn't actually used for propulsion at all. Instead, the hydrogen is fed into a fuel cell that produces electric energy to run the train.


What do hydrogen trains emit?

Water and heat are the only exhaust of hydrogen power, and when combined with renewable energy sources, hydrogen powered trains can be 100% CO2 emission-free.


World's first hydrogen filling station for passenger trains

The world's first hydrogen filling station for passenger trains is currently being built in Bremervörde, Germany. From the beginning of 2022, 14 hydrogen-powered regional trains supplied by Alstom will be refuelled there daily and around the clock if necessary.

> 200,000 km

Our Coradia iLint has already traveled more than 200.000 km in passenger service since 2018.
Battery and hydrogen
The first battery trains were ordered from Alstom by the Zweckverband Verkehrsverbund Mittelsachsen (VMS) in Germany. Offering both hydrogen and battery is an important milestone for Alstom, as it further proves our central role on the emission-free mobility market. 
We already have a great deal of experience with our Coradia iLint™ in terms of battery solutions. We've tailored the Coradia range to operate with all available emission-free power systems, from electric to battery-electric and hydrogen fuel cells.  
Learn more in the video below: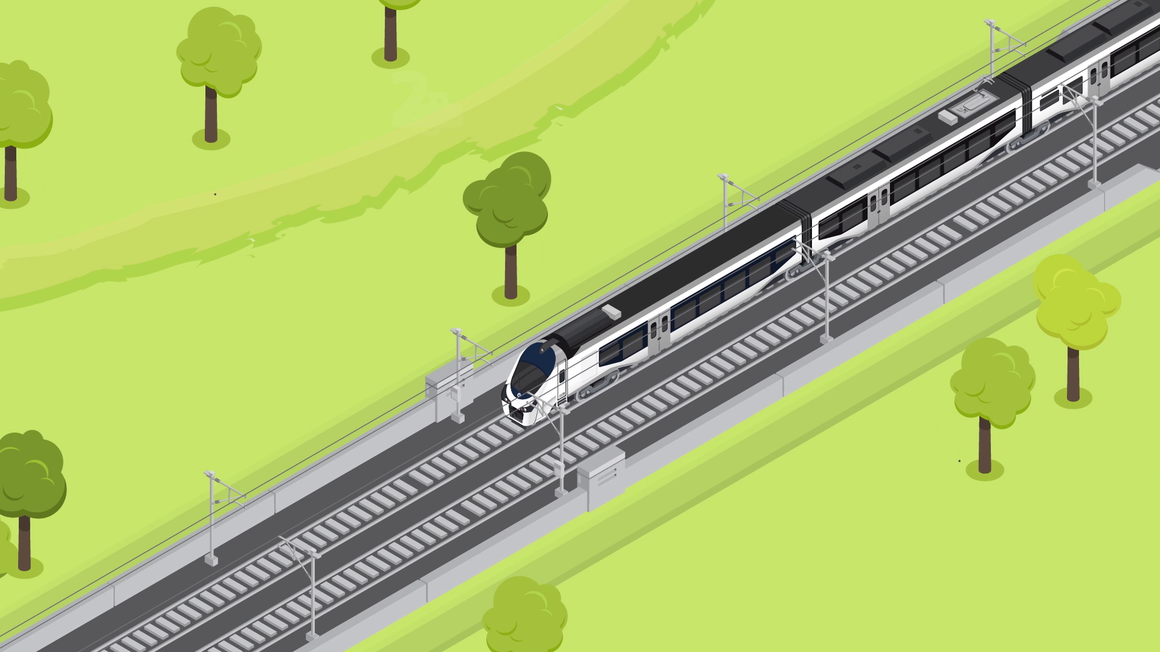 New green solutions: discover the Alstom Coradia Polyvalent™