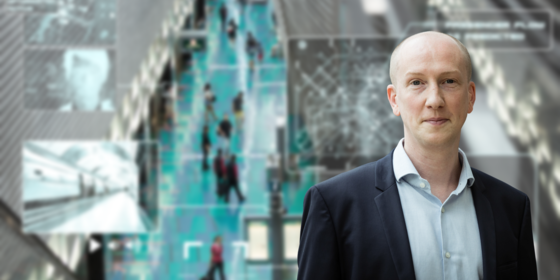 The digital wave is here - and it's green
When it comes to fighting climate change and reducing greenhouse gas emissions, there is simply no cleaner solution than rail. Like many urban centres around the world, the number of journeys on the Parisian metro system is steadily increasing. The most recent numbers, from 2018, tally in at a total of 1.84 billion journeys in 2018, or about 5 million per day. In 2019, 1.4 million journeys were made daily on the commuter lines in Paris, the RER A, Europe's most frequented rail line. Like this, hundreds of thousands of cars are being kept out of Paris' city centre every day thanks to public transportation, reducing traffic congestion and greenhouse gas emissions.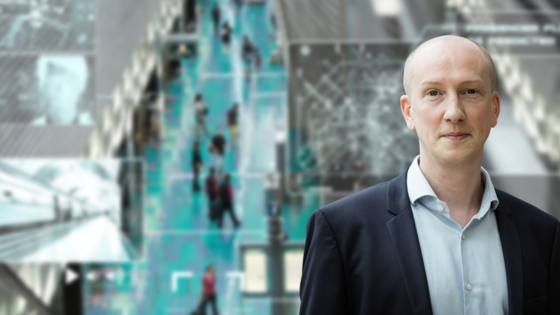 Jean-François Beaudoin graduated from Ecole Polytechnique in 1998 and went on to obtain a PhD in Mathematics & Automatics from Mines Paris Tech in 2004. He has been SVP of Alstom's Digital Mobility business since 2017. In this role, Jean Francois is driving the company's worldwide signalling business including future driven core technologies such as autonomous driving, multi-modal mobility orchestrating tools using artificial intelligence, as well as cybersecurity.
When he is not reinventing mobility, you might catch him in Paris on a basketball court or practicing "Parkour" with his son.
Connect with Jean-François on LinkedIn.
Supporting passengers to make the greenest choice
It is not enough, however, to provide the greenest transportation solution - people must feel motivated to use it. Even though many people may want to lower their carbon footprint, if they are often affected by negative factors when taking public transportation, such as late or crowded trains, they will be less inclined to continue to choose public transportation over the comfort of a personal vehicle.
How can rail operators ensure that citizens wishing to support green transport solutions will choose public transport? Ensuring quality of the passenger journey, as well as the reliability of the mobility offering is key. The most efficient way to do this is through digitalisation of train functions, which allow the operator to:
Maximise capacity

by reducing headways between trains by up to 30%. It allows more trains to run, reducing both the wait and transit time of the passenger as well as resulting in less crowded rides. It also allows for operators to accommodate growing demand without investing in additional infrastructure.

Increase reliability and punctuality

by automating most driving functions and only relying on the driver to make strategic decisions, resulting in optimised driving and braking. Today another option for rail is predictive maintenance through the usage of Artificial Intelligence.

Improve energy efficiency

with an

optimal energy-efficient driving strategy through Automatic Train Operation, enabling a trade-off between energy efficiency and timetables.

Connect trains and passengers

to improve passenger experience and deliver efficient technology

Ensure smooth travel

for passengers

by

ensuring the cyber security of the system and protecting it from hackers who may try to disrupt service and thus, causing delays.
A new mindset: Tailoring to individual needs
Mobility offers must be adjusted to take the demand into account and provide in-time and reliable information to passengers. Through complex analysis of shared data, we are able to assist rail operators to measure the demand in real-time and predict passenger flow. Thanks to Artificial Intelligence and machine learning, we can today use these predictions and adapt mobility offers accordingly, so that the passenger can be confident that the information they are receiving is reliable, in real-time and personalised to their mobility preferences.
The digital era in rail is coming to a new peak
Digital solutions are a core enabler for sustainable mobility. Not because it is more sustainable alone, but it allows an affordable way of increasing capacity on green transportation systems. It ensures a positive passenger experience with increased reliability and accessibility.
A green mindset will lead us all to be more inclined to continue to travel by rail and even increase the frequency of our rail travels. Reducing our carbon footprint, we all contribute to a sustainable world for us all.