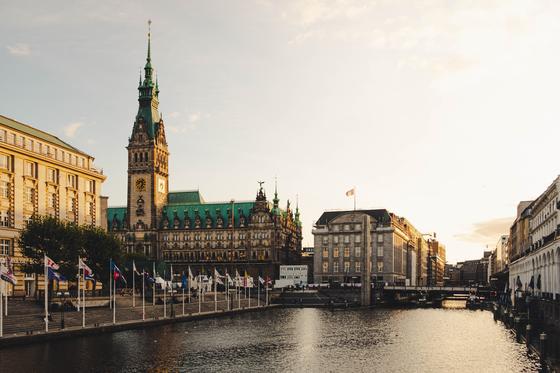 What do Delhi, Luxemburg, Stuttgart and Hamburg have in common?
They are all automating their rail networks
What do Delhi, Luxemburg, Stuttgart and Hamburg all have in common? Each of these places are reshaping their rail networks with Alstom's high-capacity and scalable automatic train operation journeys.
For over 50 years, Alstom has been at the forefront of the railway automation transformation. On mainlines and metros around the world we have safely and sustainably reduced travel times, increased frequency, and maximised the performance of existing infrastructure while delivering energy savings of 20-25% with the highest levels of rail automation.
Delhi
In India, passengers will definitely notice a difference once the nation's new 160 km/h, 82.5 km rapid rail line between Delhi and Meerut opens. For certain, they'll enjoy spending less time waiting on the platform, nicer trains, a seamless connection without having to switch, and a much shorter journey – down from 100 minutes to 60. But they probably won't fully grasp just how it happened since none of these advantages would be possible without India Railways' decision to adopt ground-breaking European Train Control System for mainline railways. For the first time, India will use a signalling solution that combines the latest ETCS standard and digital interlocking with Automatic Train Operation over Long Term Evolution radio, called GoA2, Grade of Automation Level 2.
A key feature of the new Delhi-Meerut line is the interoperability of all its priority corridors which facilitates seamless commuter movement without the hassle of changing the trains for passengers. ETCS signalling system will not only facilitate interoperability but will also ensure train movement at quick frequencies and reduce waiting time for passengers.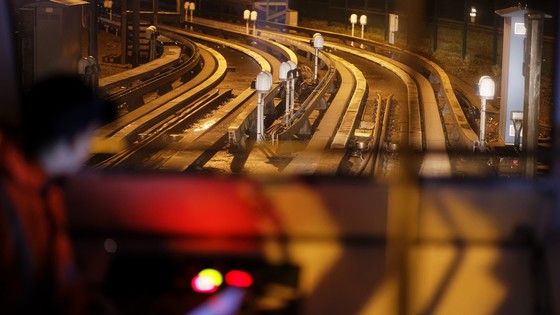 Germany
Already known for precise punctuality and a sharp eye on sustainability, Germany is also taking important steps towards automation to increase the capacity and performance of its local transport system.
Hamburg
When Hamburg's upgraded S-Bahn trains come into service in 2025, they will mark Germany's first implementation of Automatic Train Operation in automation level 2 (GoA2) for new S-Bahn vehicles. Built with Alstom's intelligent onboard technology for ETCS with integrated Automatic Train Operation pre installed, they will also already be compliant with the latest signalling technology and be ready to improve performance and availability for the city's 2.5 million inhabitants and over 6 million yearly visitors. It's a setup that won't just improve capacity, performance and sustainability, it will be a future-proofed system that will be ready to meet the city's targets for rail operations in terms of performance and availability – all thanks to automation.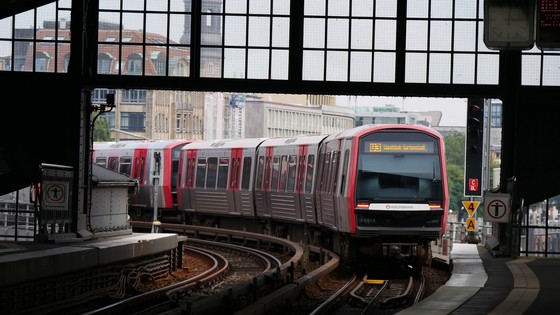 Stuttgart Digital Node
Further south in the greater Stuttgart area, home of the automobile, the area's commuter rail line has been feeling the pressure of an increasing population for years. But the good news is that Stuttgart is already making moves to scale up public transport capacity on its existing infrastructure.
A first step to future proofing the greater Stuttgart area will be to rejuvenate 215 S-Bahn trains and 118 regional trains by retrofitting them with Alstom's latest digital signalling technology ETCS, as well as Automatic Train Operation in automation level 2 (GoA2).
Once the fleet is retrofitted, it will provide a firm foundation for improvements such as dynamic traffic management systems or automatic incident management. However even without those, from day one passengers will not only enjoy refurbished trains but also look forward to reliable, punctual, and more frequent rail service with faster connections based on rail automation.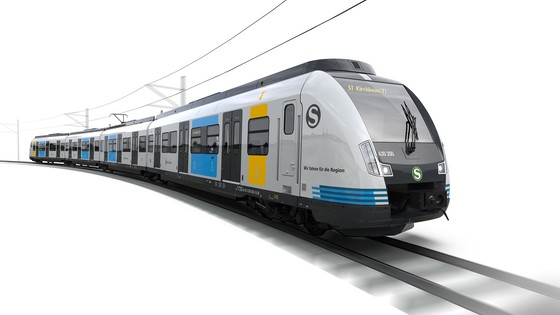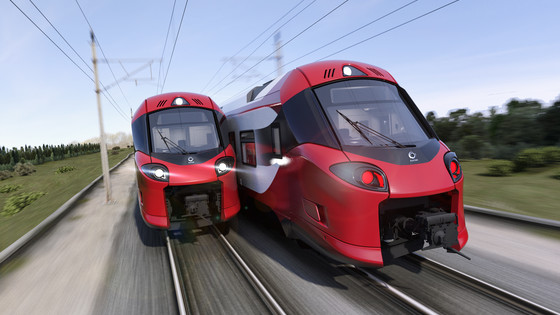 Luxemburg
If you're still eager for the latest rail automation projects, go further west to Luxemburg to see Europe's first regional train fleet equipped with Automatic Train Operation at Grade of Automation level 2 (GoA2) in combination with ETCS. Luxemburg's new modern, attractive and automated rail service will include fully automated starting, driving and stopping, but backed up by a driver who can intervene in the event of an emergency. Once running, Luxemburg's automation step will increase the network's capacity by reducing intervals between trains while saving energy by regulating traction and braking forces.
The advantages of an intelligent train
The time when trains mindlessly chugged along the tracks alone is history, today trains need to communicate to other units to perform highly strategic operations. That's why the key to maximising network capacity is the provision of onboard technology, ranging from sensors and software to artificial intelligence.
Currently, many signalling and communication devices are deployed alongside the track. Alstom's goal is to host all the necessary technology on the train itself, making systems efficient to deploy and maintain, and removing the need for engineering teams to operate across vast distances.
But it isn't a one-size-fits all solution, according to our President of Digital and Integrated Systems, Jean-Francois Beaudoin: "The short-term goal is not to make all products fully autonomous, but to tailor solutions to the needs of individual customers. Different levels of autonomy can be applied to suit different budgets and existing or refurbished rolling stock."