People mover and monorail at a glance
Fully automated eco-friendly solutions for efficient and reliable operations
Exceptional route flexibility and seamless insertion into existing environments
An unprecedented track record in performance and safety
Mass transit solution with quick realisation times for small to high passenger capacities
More than 50 years of experience
Alstom's Innovia portfolio of fully automated, driverless transport solutions embodies the evolution of successful and dependable transit operations over many years. Designed to specially serve airports, rapidly growing cities and dense urban areas, Innovia automated people mover (APM) and Innovia monorail systems operate on dedicated guideways. This ensures a smooth service that does not interfere with surrounding road or runway traffic. The solutions are characterised by exceptional route flexibility, outstanding availability and high efficiency in terms of passenger capacity, energy consumption and land use.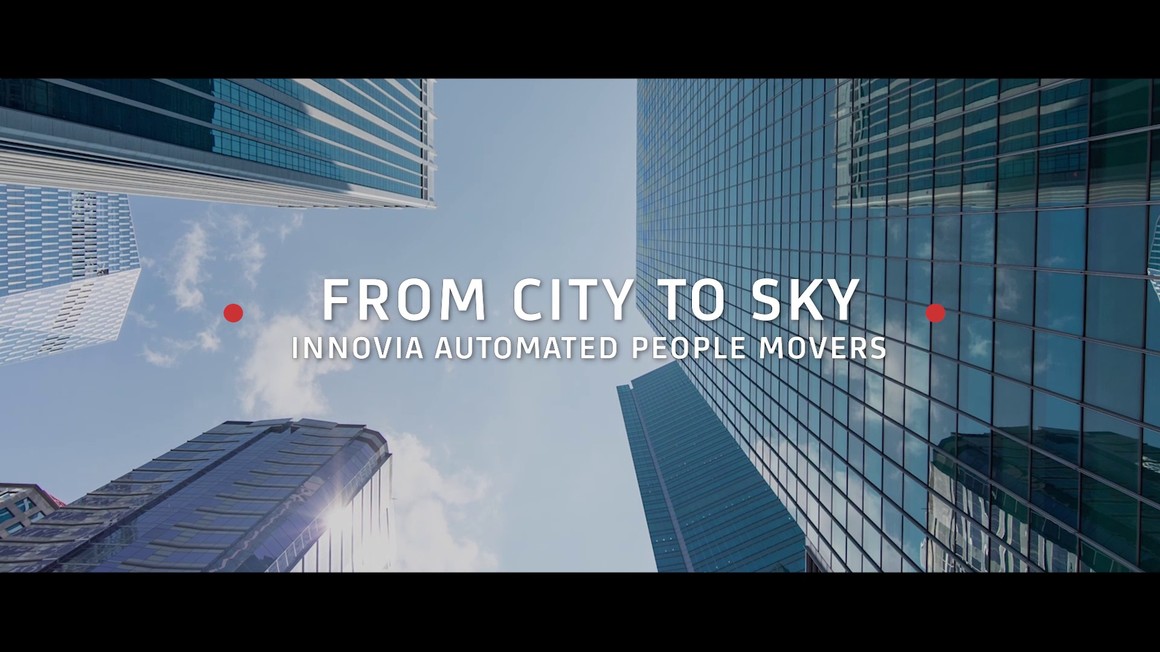 Alstom's convenient, energy-efficient and fast-to-build, fully automated, driverless Innovia automated people mover (APM) solutions are perfectly suited for airport and city mobility – proven in operations for more than 50 years.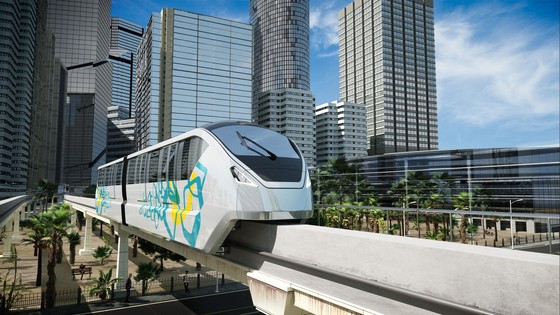 The latest evolution of proven technology
Innovia APM and monorail solutions offer quick, comfortable and convenient service for commuters within cities, to and from airports or between airport terminals. APM trains are made up of single cars that are coupled together, which gives a lot of operational flexibility: at peak hours, extra cars can be added during operations to increase capacity. People movers can operate elevated, at ground or underground, whereas the monorail's infrastructure is entirely elevated, giving its passengers a unique travel experience across the city. Innovia monorails are fixed units with walk-through interiors for even greater passenger comfort. 
World-leading performance
From London to Guangzhou, Phoenix to Dubai, our rubber-tyre APM and monorail systems transport thousands of passengers reliably, quickly and safely every day. It is an efficient service designed to carry up to 1,150 passengers per train, and it has an exceptional route flexibility allowing for tight bends (22m) and steep gradients (6 per cent) at speeds of up to 80 km/h. Shortest headways significantly reduce travel times for passengers.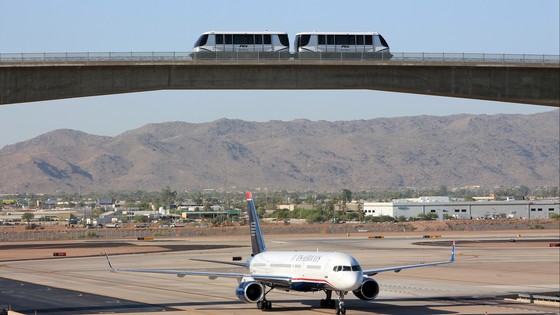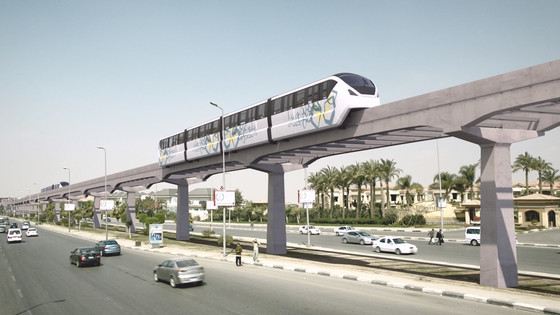 Minimised land usage and fast construction
Both Innovia systems provide efficient and cost-effective solutions for growing cities. Quiet vehicles wind their way through existing infrastructure on dedicated guideways. The guideway structure is built off-site for fast assembly on-site. Its lightweight design minimises land usage, CO2 emissions and cost, and disruption for civil construction.  
Wide range of configurations for different capacity needs
Innovia APMs and monorails offer capacities from 150 to 1,150 passengers per train. Configurations from one to six cars for APMs and two to eight cars for monorails ensure efficient and flexible transport capacities for different urban needs. The vehicles feature spacious and open designs, low interior noise and vibrations as well as large windows to create a bright atmosphere and comfortable journey experience.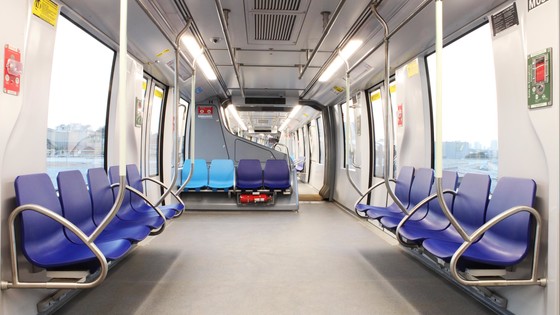 >40
Innovia systems delivered worldwide
>50
years of experience in design, build, maintenance and operation of automated systems
~100%
system availability
150
to 1,150 passengers per train
Innovia monorail Bangkok Pink and Yellow line

In 2017, Alstom was awarded a contract to deliver fully automated monorail systems for the Pink (34.5km) and Yellow (30.4km) lines in Bangkok.

Innovia monorail São Paulo

In 2010, Alstom was awarded an order for a 24 km monorail system in São Paulo. The 54 seven-car driveless innovia monorail trains are equipped with Cityflo 650 automatic train control and will connect the 17 stations in just 50 minutes; halving the travel time from two hours by car for up to 600,000 passengers daily. Phase 1 of the system was opened in 2014.

Innovia APM Los Angeles International Airport, USA

In June 2018, Alstom and a consortium partner were chosen to design, build and finance, operate and maintain a new automated people mover system.

Innovia APM Munich Airport, Germany

Alstom helps Munich Airport authorities to achieve their strategic expansion plans with a new Innovia APM system. The contract is for the design, build, supply, operation and maintenance of a driverless APM system including 12 vehicles.